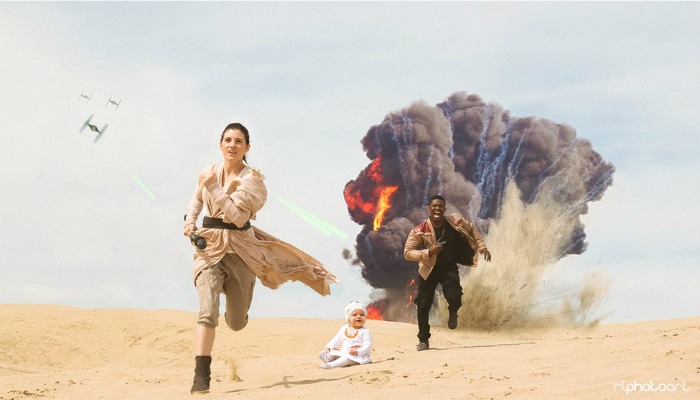 Last month, an engaged couple dressed up as Finn and Rey from "Star Wars: The Force Awakens" and garnered a lot of attention at the 2016 FanX in Utah.
The cosplayers, Victor Sine (Finn) and Julianne Payne (Rey), stopped to take pictures with other FanX goers and have been featured on sites such as BuzzFeed, StarWars.com and The Today Show. The couple, both members of The Church of Jesus Christ of Latter-day Saints, even included Payne's daughter, calling her "BB-8."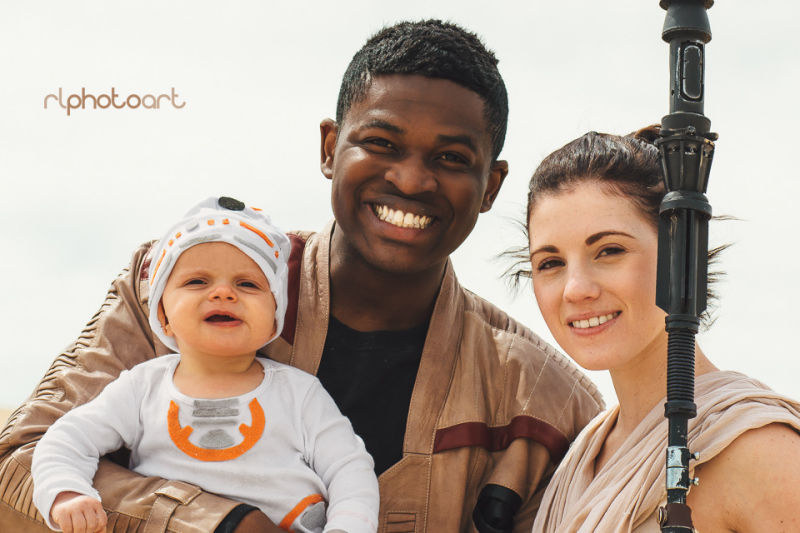 The touching story about this cosplaying couple stems deeper than this little family's adorably accurate costumes. Before Payne met Sine, she became pregnant at the age of 18. BoredPanda.com reports that Payne decided to go through with the pregnancy, but then give her baby boy up for adoption.
"Adoption is so often overlooked as an option," the site quotes Payne. "It's either abortion or parenting, and all too often women choose abortion because they aren't ready to give everything up and parent. What I want to bring awareness to is that there is another option and it's not half as scary as you think. You can give your baby life and give the greatest gift to a couple who can't have a baby of their own."
A few years after giving birth to her son, who she now has some contact with, Payne found herself pregnant again. This time, she decided to raise the baby girl herself. Soon after Payne gave birth to her daughter, Addie, she moved to Utah where she met Sine on Tinder. The two of them hit it off and Sine proposed to Payne not just marriage, but also a little extra—the adoption of Addie.
In order for Sine and Payne to be able to afford Addie's adoption, they have set up a GoFundMe account. In the account description, Payne explains that the situation with Addie's biological father is not ideal.
"He is unstable and mentally ill," she explains. "I fear for her well being every day that he still has rights to her. Luckily he is cooperative and wants the best for her, which is to be adopted and live in one stable, healthy home."
Payne created the account due to the expensive application, attorney and court fees. Payne and Sine will be sealed together for time and all eternity in a Latter-day Saint temple on May 28, 2016. Their goal is to also have Addie sealed to them on the same day.
In just seven days, the cosplaying couple has raised more than $4,000.
To learn more about Payne, Sine and Addie, visit their Facebook page, "The Real Finn and Rey."