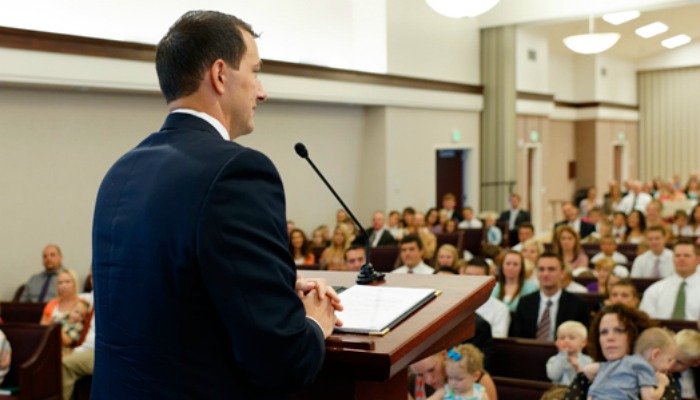 Leaders of The Church of Jesus Christ of Latter-day Saints are encouraging members and local Church leaders to better observe the Sabbath day, both at Church and at home. Part of observing the Sabbath day includes making sure that Sunday services are well planned.
Salt Lake Tribune reports that in April, some Apostles, members of the Quorum of the Seventy and female general auxiliary leaders filmed a training video that suggests a new way to plan weekly sacrament meetings.
Eric Hawkins, Church spokesman, told Salt Lake Tribune,
Bishoprics, who are responsible for planning sacrament meetings, are being asked to counsel with ward councils about their proposed plans for future sacrament meetings.
With the inclusion of the ward council, bishops will still be responsible for approving any proposed plans.
Hawkins explained that the Church hopes this change in planning will help bring new spiritual insight to the sacred meetings. It is also noted that the planning should take place a month ahead of time.
The training video advises wards to begin their three-hour Sunday services with sacrament meeting, when possible.