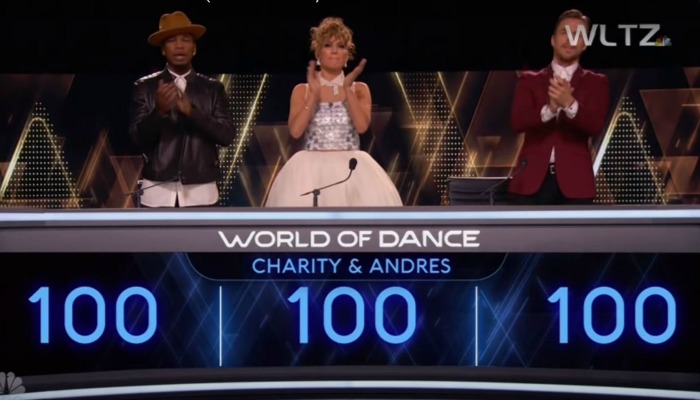 OK, if you don't know what World of Dance is, check out the trailer below. If you do know what it is, you probably already know that there are a few LDS dancers that are doing really, really well so far.
Jaxon Willard
Jaxon is a 17-year-old from American Fork, Utah. He's a solo dancer who most recently dropped jaws with an emotional performance to Jack Garratt's song, Surprise Yourself. He came out with a score of 96/100. I could write all about the touching story behind why both he and one of the judges (Jennifer Lopez) are in tears after the performance, but it's better if you just experience it for yourself. Watch the performance and the judges' priceless reactions below:
To learn more about Jaxon, his journey, and his dancing, check out this article on famousmormons.net.
And even more at LDSLiving.com.
Charity Anderson and Andres Penate
This duo dance team hails from Springville, Utah. They made World of Dance history this month by earning the show's first-ever perfect score: 100/100, sending home this week's competitor who also received an impressive (but not impressive enough) score of 95.7. What's even more astounding is that the two 18-year-olds choreographed the dance, to Kaleo's Way Down We Go, all by themselves. Check it out:
To learn more about Charity and Andres, check out this in-depth article from famousmormons.net about them and their accomplishments so far this season.
What comes next on World of Dance
There's still plenty of competition left in the show. That said, if both Jaxon and the Charity/Adres duo win in their separate divisions, they could have to then battle it out head to head (along with winners from the third division) for the grand prize of one million dollars.
Congratulations to Jaxon, Charity, and Andres. And best of luck to all World of Dance competitors!
What are your predictions for these dancers? Are they going to go all the way or is the competition too fierce? Let us know your opinions in the comments.
UPDATED: Final Results
Charity and Andres finished third on NBC's "World of Dance" Season 2 World Final on Wednesday night. The Lab finished in first place, followed by Michael Dameski in second. Charity and Andres have expressed their appreciation for the experience of participating in "World of Dance," and will continue to push themselves to improve in the coming years.
Here is our most recent article on Charity and Andres: "UPDATED: Latter-day Saint 'World of Dance' Duo Advances to Finale Despite Broken Toe."