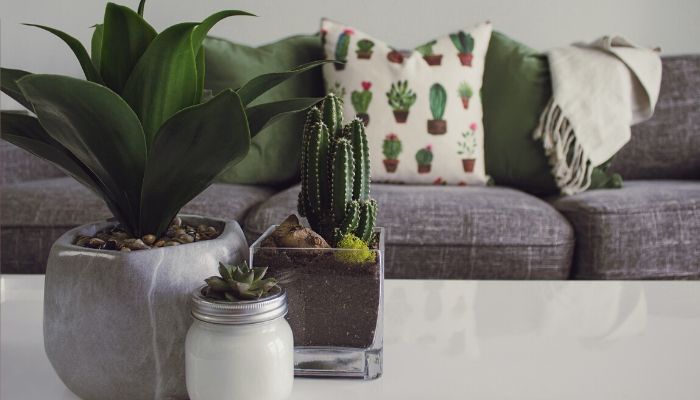 Do you strive to have the spirit in your home? Do you ever feel like you don't know how to decorate? Well, we are here to solve this home decor problem for you.
Here are 15 things that you can use to decorate your home and share your faith at the same time.
Throw Pillows
Throw pillows are an easy way to change up the style of a room. These feature scripture references and spiritual quotes to spruce up your home and share your faith in a subtle and cute way.
Wall Art
Wall art seems like the most obvious way to decorate and share your faith. There are so many amazing artists who create prints and original work. Another way to share your faith is to frame and display pictures of your temple wedding, your favorite temples, and pictures of Christ.
Related Link: 3 Ways to Make Your Family Home Evening a Success 
Figurines
While the Christus figurine is the most popular figurine to grace LDS homes, there are so many other options as well. Willow Tree figurines are also beautiful and family-centered. Whether you are placing these on a tabletop or a shelf, it is a bold way to share your faith with those who visit your home.
Growth Charts
This is an affordable way to decorate if you have growing children. You can take this growth chart with you if you ever move homes.
Tea Towels
Who says you can't show your faith in the kitchen too?! These tea towels make the perfect addition to the front of your oven, fridge, or cabinet.
Wooden Spoons
These carefully crafted spoons are a subtle way to share your faith through your home decor.
Nesting Bowls
Sharing hope, light and love has never been easier.
Welcome Mats
Share your faith with people before they even set foot in your home.
Spoon Rests
Another subtle way to share your faith, maybe you can use it to rest the spoon listed earlier.
Related Link: 19 Tips for How to Keep Your Home a Safe Place to Live 
Throw Blankets
Blankets are a great way to add a touch of coziness to your home.
Poufs
A subtle and minimalistic way to share your faith through your furniture is with this "Families Are Forever" pouf from Latter-day Home.
Candles
Now you can smell your faith, sort of. A beautiful way to let your light shine in your home.
Laundry Baskets
Who doesn't love a good President Hinkley quote? Plus, this is a stylish way to keep your house clean and tidy.
How do you decorate your home? Share in the comments.