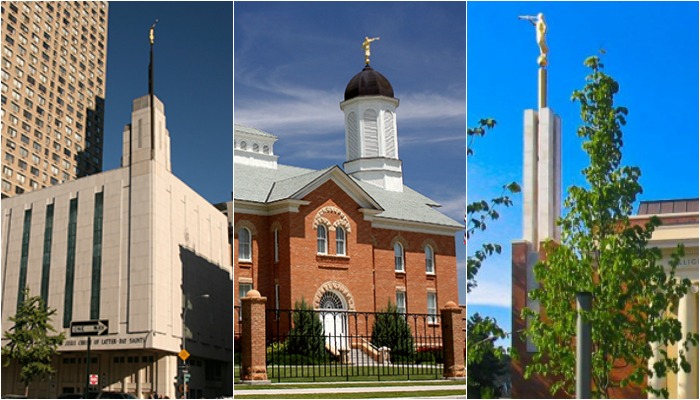 This article was originally published by Breanna Olaveson for Utah Valley 360. The following is an excerpt. 
When the Provo City Center Temple is dedicated on March 20, it will become the 150th operating temple of The Church of Jesus Christ of Latter-day Saints worldwide. It will be the 16th temple in Utah and second in Provo. And it will be the Church's fourth temple constructed from an existing structure.
The Provo City Center Temple was built from the remains of the Provo Tabernacle, which was gutted in an accidental fire in December 2010. In honor of Utah's newest temple, here are the stories of the three other temples that were adapted from existing Church-owned buildings.
Vernal Utah Temple
Like the Provo City Center Temple, the Vernal Utah Temple was originally constructed as a tabernacle. The 90-year-old Uintah Stake Tabernacle stood empty and in disrepair in the 1990s as the local government discussed what to do with it — the building's most recent stake conference had been held in 1983.
Read the full article at UtahValley360.com.