The Church of Jesus Christ of Latter-day Saints released footage of the angel Moroni being placed onto the Sapporo Japan Temple on May 25, 2015.
The video, which was posted on the Japanese LDS Church Facebook page, included the story of local church member, Masayuki Ota, a crane operator who prayed for 15 years for the opportunity to participate in the construction of a temple in Sapporo.
According to a translation offered by LDS Daily, Ota shared how his prayers have been realized by saying, "When I saw the Statue of Moroni being placed on the Fukuoka Temple [15 years ago], I told my family that I would love to do it – as the Crane Operator. They told me that we will someday have a temple in Sapporo. So [we prayed] about it." Ota continued by saying,
Now, to be involved with the Sapporo Temple construction project is a miracle for me and my family.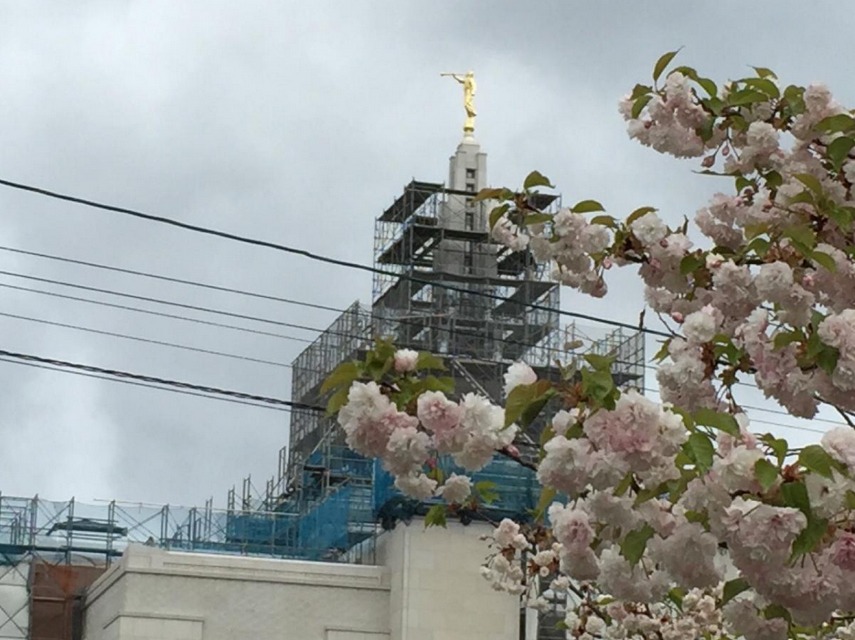 The Sapporo Japan temple is scheduled to be completed in late 2016.