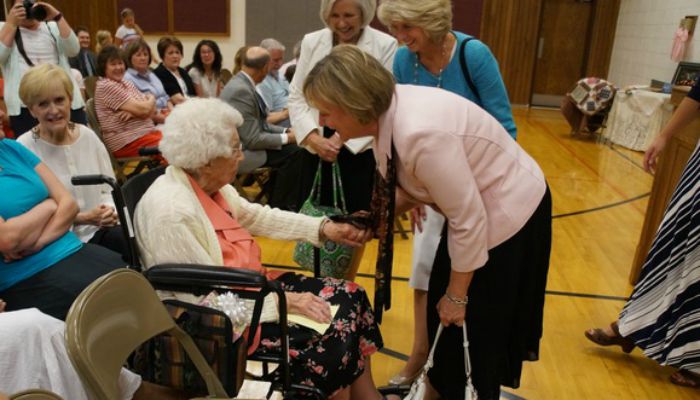 This article was written by Jake Healy for LDS Living. The following is an excerpt. 
Ninety years ago, Ella Hoskins turned 12 years old and joined the Young Women. She would have been a Beehive, but that designation would not exist for another 25 years. There was also no Personal Progress program or Young Women Medallion.
But she earned one anyway.
At 102 years old, Ella Hoskins has already seen more days than most of us could ever dream of. She's lived through multiple World Wars, a Great Depression, and she used to take a horse and buggy to school. Born on October 17th, 1912, Ella has been a lifelong member of The Church of Jesus Christ of Latter-day Saints. "Practicing my faith all my life has brought peace and contentment to me," she said. "It has strengthened my testimony and given me assurance that God is watching over me."
Read Healy's full article at ldsliving.com.