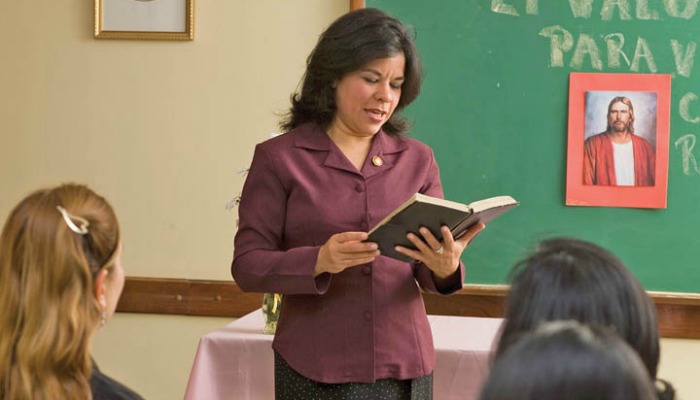 This article was originally written by Stacie Duce for Deseret News. The following is an excerpt. 
My high-school-aged daughters recently attended another ward where the Young Women joined the Relief Society sisters during the third hour of church meetings. Having no relationship or understanding of the older women in attendance that day, they came home confused and befuddled at the behaviors exhibited during the Relief Society lesson.
"They were the rudest women I have ever seen in my entire life," they both said. Those words caught my attention. Then my girls cited three or four examples where charity certainly had failed.
My concern was heightened — not only for my daughters and wanting them to have good experiences at church, but also because my calling has recently changed. After three years teaching the youths in Sunday School, I've now been called to serve in the Relief Society as the education counselor in my ward of The Church of Jesus Christ of Latter-day Saints. Since I've never served in any kind of auxiliary presidency before, the transition has been humbling and exciting.
Read Duce's full article at DeseretNews.com.