Documents from the early days of The Church of Jesus Christ of Latter-day Saints will be displayed at the Church History Library in Salt Lake City. The exhibit, Foundations of Faith, will feature 26 different books, manuscripts, and other documents, which bring us back all the way to the early 19th century.
The Mormon Newsroom quotes Chris McAfee, senior conservator at the Church History Library, saying:
I think the most valuable piece in the collection will depend on the person viewing the collection.
Visitors who attend the exhibit will see a portion of the original manuscript of the Book of Mormon, a copy of the Book of Commandments, Joseph Smith's journal (from 1832-34), as well as the first editions of the Book of Mormon, Doctrine and Covenants, and the Pearl of Great Price.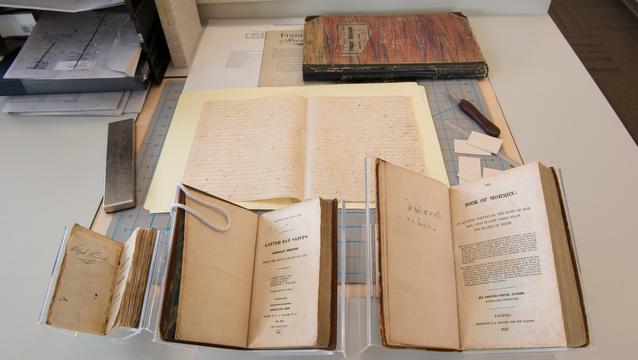 Katie Smith, a book and paper conservator says she has enjoyed the humbling experience to prep the documents for the exhibit. Preparations include making mounts to support the artifacts by hand. In addition to these mounts, display cases have been constructed that are temperature, humidity, and light controlled to ensure that the artifacts are protected as best as possible. When a visitor approaches each display case, sensors will turn on the lights when visitors approach, as seen in the video above. Smith explains that the goal of conservation is not only to give people the opportunity to view the historical items, but to also "make sure that their great-grandkids, their great-great-grandkids also have the opportunity to view these because we consider them so sacred."
Foundations of Faith will begin on September 4, 2014. Visitors can watch video displays and take a free booklet that provides specific details about each artifact. For those who are unable to make it to Salt Lake City to see the exhibit in person, a virtual tour of the collection is available online.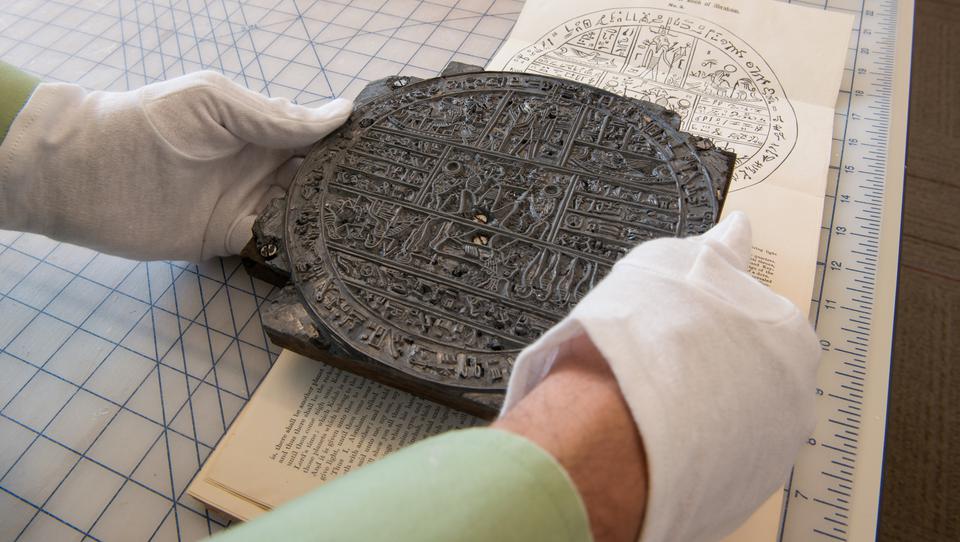 A free booklet is available that provides specific details about each item. Video displays will also describe the exhibit. Visitors, especially those who may not be able to come to Salt Lake City, can also take a virtual tour of the collection online. Both the booklet and website will be published in 10 languages.
For more on the Foundations of Faith exhibit, read the Mormon Newsroom article at mormonnewsroom.org.