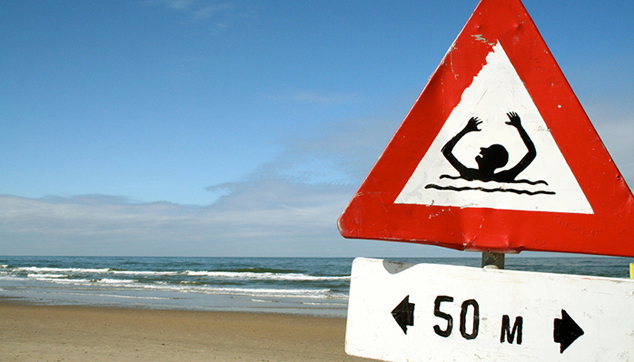 One of the more powerful experiences I've had from being protected by the Holy Ghost was when I was sixteen years old and on a spontaneous canoeing adventure with my brothers and some of their friends. Now most people would envision a small group of teenagers with a responsible adult floating down a river on a sunny afternoon.
Scratch that image.
This wasn't your typical river-trip. Then again, nothing I did with my brothers was ever typical. That day we ventured out into the countryside and found an isolated river in the middle of nowhere: perfect for our kind of adventure.
Saved by The Holy Ghost
The beginning of the journey was inconsequential, as we set out early afternoon in search of the perfect hideaway for some target practice and to rappel down an electrical tower.  I was gung-ho for all of it and not only felt included with the boys, but was just as fearless as they were. We were having too good of a time and quickly lost valuable daylight hours.
Late evening crept in before we trekked back to the canoes, realizing only then that the current was too swift to paddle up river to where our car was.  We made a last minute decision to let the current take us downward; we knew there was an old country bridge that we could use as a marker to exit from the river and hike our way back.  So in we all went: Bill and Spencer in the small canoe with Eddie, Seth, Joe and I in the larger canoe. I was seated on the bottom: my legs stretched out in front of me with the bags of rappelling gear, guns and ammo stored on top of my legs. Sounds pretty safe right?
It wasn't long until nightfall took over, and the river seemed swifter the darker it became. Navigating the current became more difficult for both canoes, but onward we continued.  The bright moon provided insufficient lighting so the lead canoe held out a torch light to scan ahead.  With rapids coming quickly, we paddled to the shore to best assess the situation. There was a levee breach creating a small passing through the rapids. Back in we went, the smaller canoe passing through the breach smoothly with the bigger canoe following behind.
Only we didn't make it.
As the canoe toppled over, Eddie, Seth and Joe easily slipped out and quickly swam to shore where Bill and Spencer were waiting to bring them in.  But I was still stuck in the bottom, the bag of ropes and cross bars penning me in. As the canoe rolled under, I went with it.  I was upside down in freezing water with no way to get out, and as soon as the canoe righted itself back up I frantically tried to hoist myself out, but not only were the bags still on top of my legs, I was now soaked, and the canoe had taken in water. My brothers were helpless on the shore: the current was too strong for them to swim against and none of us had life jackets.
The canoe continued to tip under then right itself back again over and over.  Against all instinct to fight my way out I felt a presence and was commanded to be still.
The canoe flipped over, and as I was again submerged under the water I was told again: be still.
The canoe rolled upright.
Be still.
The canoe rolled under.
Be still.
This time as I was under the water, I felt the bag of ropes pulled off of me by the strong current.  I was no longer penned, and when the canoe went upright I started to scuffle my way out. But I was commanded again to be still. It made no sense to just sit there when the boat was upright, but I listened and I stopped.
The canoe rolled under: just as the current had taken the bag of ropes, so too did it take my body.  I felt myself freed from the confines of the canoe, and as my body buoyed up to the surface, I looked to the embankment. I saw Spencer holding onto a tree root as he plunged into the river to grab hold of me.  I embraced the bag of ropes as a flotation device and as Spencer reached for my hand for an instant he had me.
Then he didn't.
Ahead I saw my brothers: Bill running downstream, finding another way to help me, Seth close behind.  Bill jumped into the river and grabbed onto my arm, but I felt myself slipping — the bag I was anchored to was too heavy and was pulling me away.
Let go of the bag.
Only it wasn't just the voice inside of my head, I could hear Bill screaming the same thing for me to let go, and when I did, he was able to tighten his hold and pull me out, Seth right there helping.
It was dark, and we were soaked, roaming cow pastures trying not to frighten the herd. The stupidity of it all is quite ridiculous now that I look back: we shouldn't have even been there, especially at night and without life jackets. But because we had all listened to the Holy Ghost our friends, my brothers and I were able to walk away unharmed.
How many times since then did I find myself in need of rescue? Too many.
In the years to come I found myself ensnared by many illusions created by the adversary; times when I was pulled under by rough waters and was drowning in the dark, and every time there was my safety net, my spiritual advisor, ready to rescue me.
Breaking My Connection With The Holy Ghost
The Holy Ghost, my constant companion, continued to hold onto me until the day came that I was the one to let go: when I broke the covenant that bound us.
That memory rolls over in my head, as I try to put those definitive actions into words. Once again I was lured away, dragged under and penned in — only this time I ignored the voice, and continued on with my actions, oblivious to the consequences that were to follow.
My brothers once again held out their hands to help me back to shore, only I dismissed their offers of aid as well.  I allowed the current to carry me further away, believing it would lead me to an easier life: one where the pressures of obedience subsided and worldly acceptance became more important to me.  It would be years until I again felt the comfort and peace of my guide.
One of the most important functions of the Holy Ghost is to testify of the Father and the Son. It wasn't until I reached the very bottom: too proud to kneel and too bitter to pray — all that was left for me to do was be still …and listen to a voice that commanded me back to Him. Once I started taking the steps towards sincere repentance, my past testimony began to resurface, reminding me of who I was and who I am capable of becoming.
Reconnecting with the Holy Ghost
Upon my reinstatement, I was once again blessed by the sacred connection to the Holy Ghost. Feeling its presence after all those years felt as if I was opening up a long forgotten email account and there they were: thousands of messages waiting for me to open.
I never thought that the messages would still be sent, that my transgressions and carelessness only meant that communication was lost on my end, not His.
It was a flood of comfort, of peace and of possibilities.  Every day following my reinstatement, I've been constantly interrupted with warmth and encouragement; even my interruptions are interrupted with inspiration and promptings of who I need to reach, who to pray for and who to become.
As a lifelong member of the Church I admit I took advantage of the Holy Ghost in my daily life. Always there, always guarding but often pushed to the background when the daily grind of life's inconveniences got in the way. It wasn't until the light was gone that I realized the darkness of the loss.
What I've learned is that without my companion, it didn't take much to bring me down.  Little annoyances piled on quickly. Stresses from everyday life compounded, and because my spiritual strength was ebbing, I became emotionally weak and vulnerable. Sincere prayer and focused scripture study are daily meditations we can do to cope with life's swift currents and unexpected rapids.
What The Holy Ghost Means To Me
The Holy Ghost is so much more than a still, small voice. Sacred is this gift that enables us to endure with patience and understanding, resilience and strength. We can be more empathetic to those around us, compassionate to strangers in need.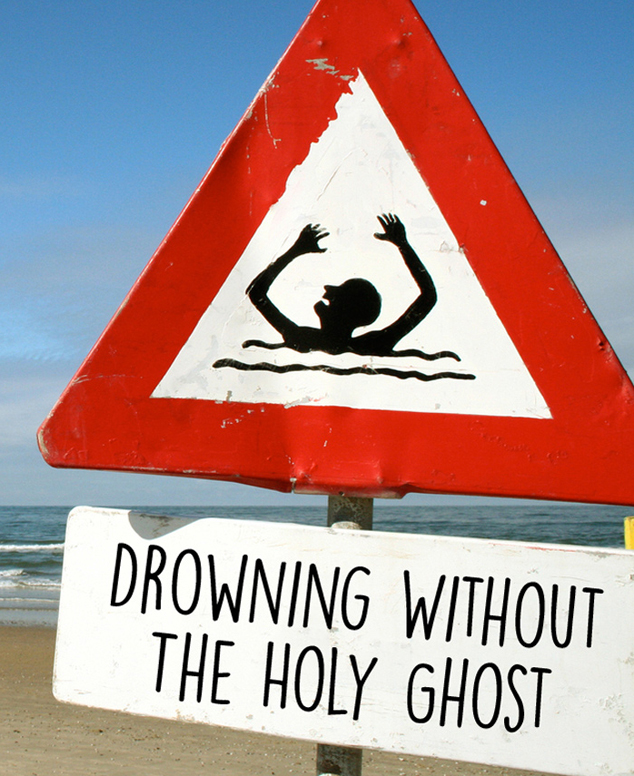 With the Holy Ghost I saw more clearly the path I was on and I could see ahead of me the end goal. And without it, well, hope seemed to evaporate.
This divine voice testifies to me of our Savior: that He lives, that He loves each of us, and that through His atonement we can see Him again.
And with this truth: the emotional rapids calm and spiritual hope awakens.