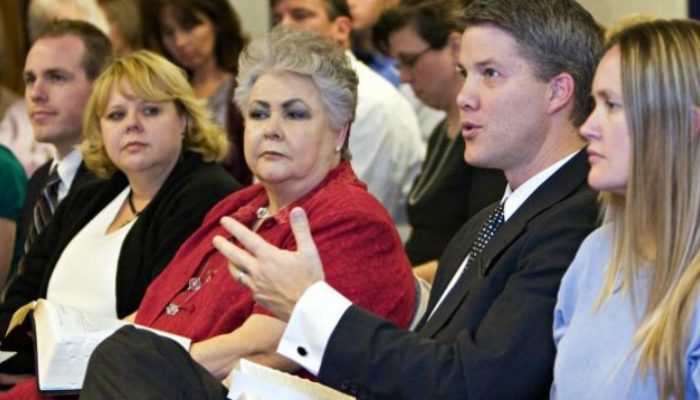 The following article was written by Sarah Allen for LDS Living. 
Let's be honest. Not all Sunday School lessons are created equal. Some are thought-provoking and stay with us for weeks, and some leave us feeling unsatisfied.
In a church with a volunteer and ever changing "clergy," we are simply going to connect with some teachers more than others. Some personalities click differently with others, so it's quite normal to be sitting in a lesson that leaves us bored while our neighbor is practically glowing in rapt attention. It's a great experience when the lesson grabs us, and the teacher expresses things in a way that really hits home, but how can we get the most value from any lesson or talk?
Actively molding our participation and expectations can help us get the most out of any Sunday School lesson. As we listen to a lesson, here are five questions we can ask ourselves that create a more positive and beneficial learning experience for each of us.
1.Who is this lesson intended for?
It is helpful to remember that even if what the teacher is saying or the way they are saying it doesn't sit perfectly with us, it may be exactly what someone else needs to hear.
If a teacher says something that seems contrary to the way we think about things, chances are the underlying doctrine is the same, even if your perspectives are different. There are often different angles of looking at a specific topic, and it's important to remember that though the teacher may be emphasizing one angle, they are not invalidating others. Often, it's helpful to cut the teacher a little slack and give them the benefit of the doubt.
Read Allen's full article at LDSliving.com.