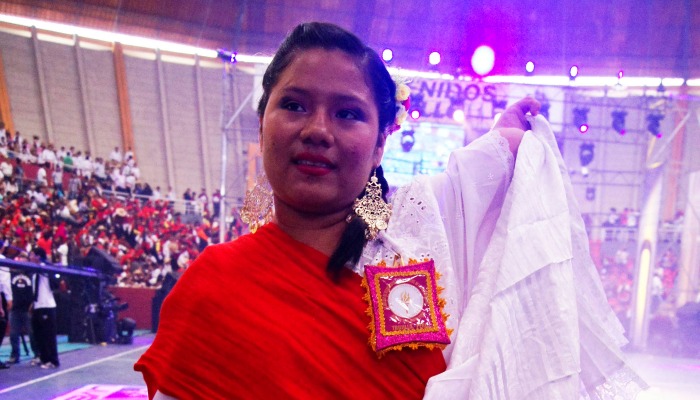 Julia Gonzales Altamirano, 18-years-old, overcame all odds when she danced for the Cultural Celebration of the Trujillo Peru Temple on June 20, 2015.
Gonzales was born with phocomelia which caused her to have stunted arms. However, her happy and optimistic attitude never dwelled on her disability; Gonzales focused on her ability.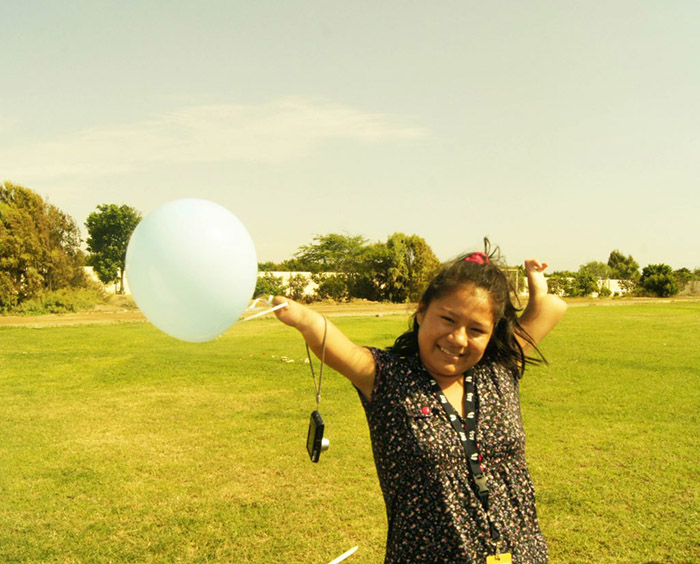 As the only member of The Church of Jesus Christ of Latter-day Saints in her family, Gonzales has remained active, attending seminary, young women's and other Church meetings.
When she heard about the upcoming dedication for the Trujillo Temple she was determined to be a part of the Cultural Celebration to dance in honor of the new temple. Gonzales, knowing of the difficulty she'd face in dancing the local styles of dance which required lots of arm movement, prepared six months for the celebration.
"There is no task too difficult when you resolve to do the right things," Gonzales said. "We can all achieve our righteous goals."
On June 20, Gonzales shined as she danced in front of General Authorities and Church members of Peru. Melody Mejia, a friend and a writer for Mormon Sud, spoke of Gonzales' example. "Julia shows us that truly living the gospel of Jesus Christ gives us the knowledge and the comfort necessary to overcome all obstacles and achieve our divine potential."