This article was originally written by Danielle Becktsrom for LDS Living. The following is an excerpt. 
Karen Petitt is a devoted Latter-day Saint, a proud mother, a photographer,  and an artist at heart—not to mention an avid fan of ABC's Once Upon a Time. Until recently, all of these hobbies and roles represented different facets of Petitt's life. But, last year, Pettit found a way to weave them all together in one meaningful project: Value Quest.
"I had just come to a point in my life where I felt I needed something creative to work on," Petitt says, "but more than something creative—something meaningful."
Using the costuming of Once Upon a Time as her inspiration, Petitt had the idea to create fairy-tale like images and heroines surrounding the Young Women's values.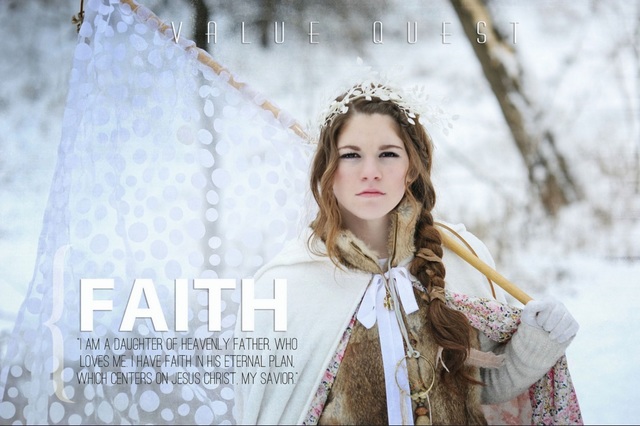 Read Beckstrom's full article at LDSliving.com.