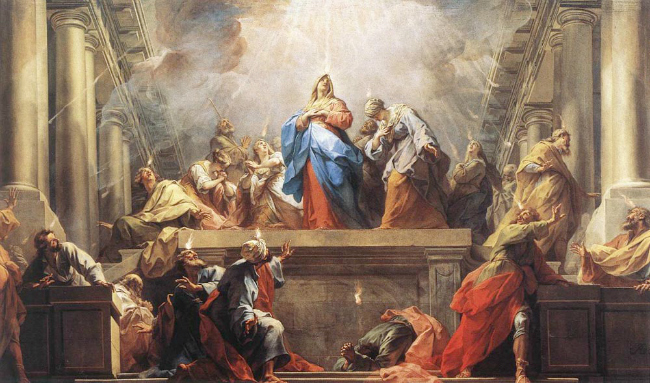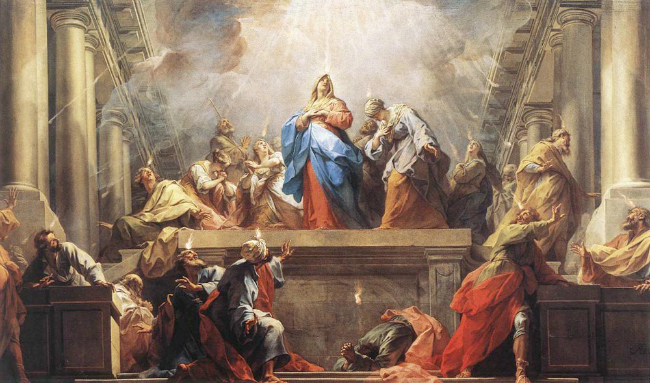 This year, both the Eastern and Western Christian Pentecost falls on June 8, 2014.
What Is Pentecost?
Fifty days after Israel's Passover and dramatic exodus from Egypt, Moses invited them to prepare to hear the word of God and make covenants with Him. On Mt. Sinai, Moses received the 10 Commandments and ultimately, the whole law.
"Even unto the morrow after the seventh Sabbath shall ye number fifty days; and ye shall offer a new meat offering unto the Lord" (Leviticus 23:16).  "And ye shall proclaim on the selfsame day, that it may be an holy convocation unto you: ye shall do no servile work therein: it shall be a statute for ever in all your dwellings throughout your generations" (Leviticus 23:21).
This holy day also signified the grain harvest's completion and was called "the Feast of Harvest" (Exodus 23:16) and "the Feast of Weeks" (Deuteronomy 16:10).  Israelites adhered by offering a new meal offering (two loaves of bread made from new wheat from grain recently harvested), animal sacrifices (Leviticus 23:17-18) and freewill offerings (Deuteronomy 16:10).
This feast, meaning 50 in Greek and called Shavuot in Judaism, was one of three Israelitish feasts requiring all men's pilgrimage to Jerusalem. By New Testament times, the Feast of Weeks had been extended beyond one day to accommodate Jewish pilgrims.
Pentecost in the New Testament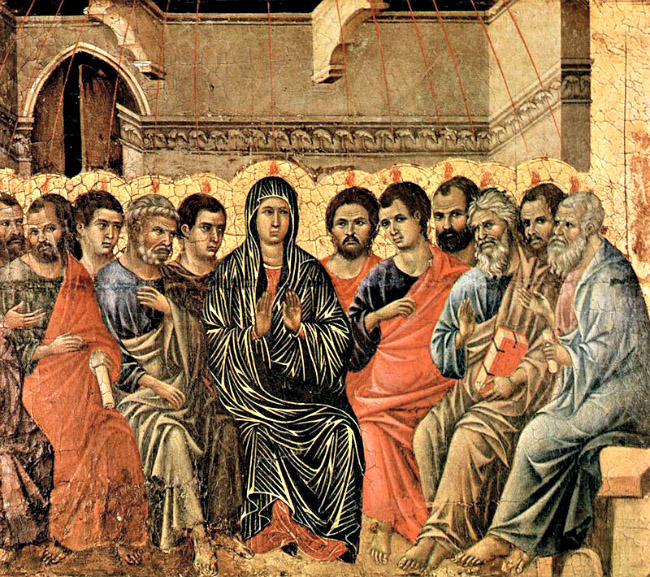 The most notable ancient Pentecost occurred ten days after Jesus Christ's ascension to heaven. Peter, James, John, the other Apostles (including newly called Matthias), and many women assembled for the feast.
"And suddenly there came a sound from heaven as of a rushing mighty wind, and it filled all the house where they were sitting. And there appeared unto them cloven tongues like as of fire, and it sat upon each of them. And they were all filled with the Holy Ghost, and began to speak with other tongues, as the Spirit gave them utterance" (Acts 2:2-4).
Through the outpouring of the Holy Ghost, the gathered multitude heard the Apostolic message in each individual's native tongue and were amazed. Peter stood with the eleven and testified of Jesus Christ's life, ministry, and resurrection. The congregation of 3,000 experienced such complete conversion that they made covenants and consecrated all of their worldly goods to the Church.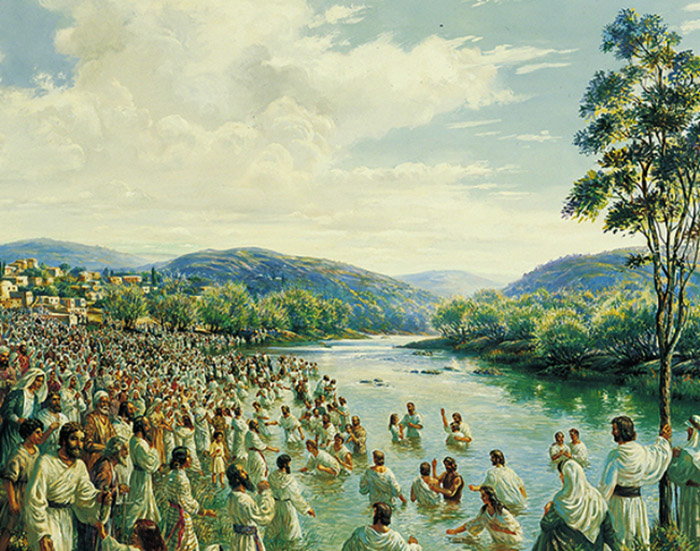 Peter asserted that the experience fulfilled, in part, Joel's prophecy:
"And it shall come to pass in the last days, saith God, I will pour out of my Spirit upon all flesh: and your sons and your daughters shall prophesy, and your young men shall see visions, and your old men shall dream dreams: And on my servants and on my handmaidens I will pour out in those days of my Spirit; and they shall prophesy" (Acts 2:17-18).
And Peter also made a startling promise. "For the promise is unto you, and to your children, and to all that are afar off, even as many as the Lord our God shall call" (Acts 2:39).
Peter promised the same spiritual manifestations and conversion to all who "God shall call" throughout the ages.
So, Why Is Pentecost Important Today?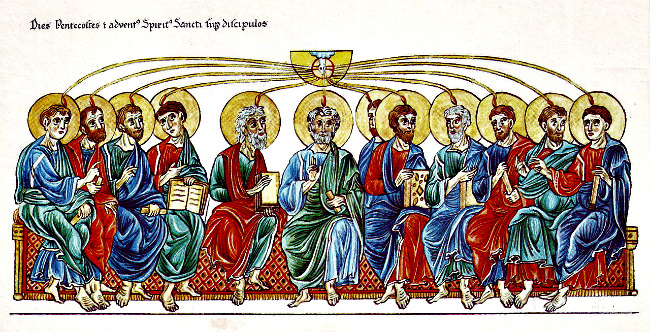 Pentecost demonstrated manifestations of the Holy Ghost. The Holy Ghost is real and His gifts evident. He testifies of and reveals Jesus Christ.  Those who follow Jesus Christ, His commandments and ordinances, can receive the Holy Ghost as a constant companion. The Holy Ghost enables complete conversion, spiritual gifts, spiritual and physical guidance, and sanctification.
Peter promised that "your children, and … all that are afar off" could experience the Holy Ghost.
Pentecost gives me a chance to consider the effects of the Holy Ghost in my life. Is He my constant companion? Do I use spiritual gifts? Do I follow promptings?  Do I seek revelatory experiences? Do I even care?
Orson Pratt shared his thoughts about our responsibility to seek a Pentecostal experience.
I have thought the reason why we have not enjoyed these gifts more fully is, because we have not sought for them as diligently as we ought. … I have not sought as diligently as I might have done. … And who is to blame for this? Not the Lord; not brother Joseph—they are not to blame.
And so it is with the promises made to you in your confirmations and endowments, and by the patriarchs, in your patriarchal blessings; we do not live up to our privileges as saints of God and elders of Israel; for though we receive many blessings that are promised to us, we do not receive them in their fullness, because we do not seek for them as diligently and faithfully as we should. …
What are these privileges? They are plainly laid down in the word of God. Those holding that Priesthood have the privilege not only of receiving the ministration of angels, but to have the heavens opened to them, and to behold the face of God . . .
I do know the Lord has blessed me and my brethren, and given us a portion of his Spirit; …and we have been able to speak to them, but not in that power and demonstration that belongs to the Priesthood of the living God" Orson Pratt  (Journal of Discourses 7:309-310, 312.)
Organized Religion Emphasized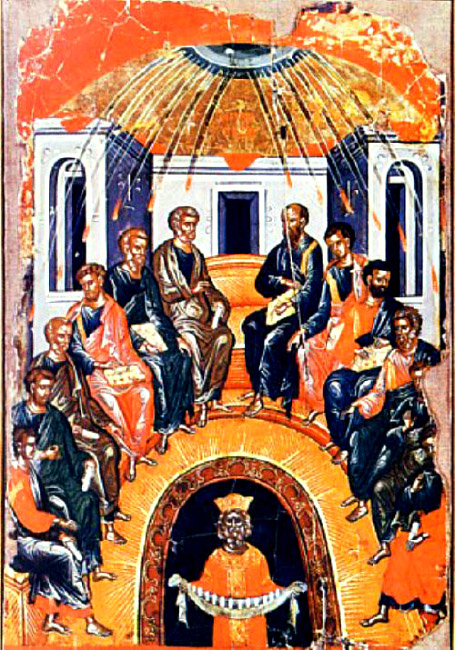 Pentecost occurred as the church gathered collectively. Many Christians consider Pentecost the birthday of the Christian church. The Holy Ghost's manifestations, particularly and most probably, while Saints gathered together at the temple is significant. Latter-day Saints believe that Jesus Christ established religious church worship.
While personal revelation happens in many locations, church provides the necessary organization to promote integrity of authority and cohesiveness of purpose. We obey most commandments in our personal lives but ordinances are administered and covenants made in and through the Church.  The Lord promised that "where two or three are gathered together in my name, there am I in the midst of them" (Matthew 18:20). Paul spoke of the church's importance in Ephesians.
"And he gave some, apostles; and some, prophets; and some, evangelists; and some, pastors and teachers; For the perfecting of the saints, for the work of the ministry, for the edifying of the body of Christ: Till we all come in the unity of the faith, and of the knowledge of the Son of God" (Ephesians 4:11-13).
God Follows a Pattern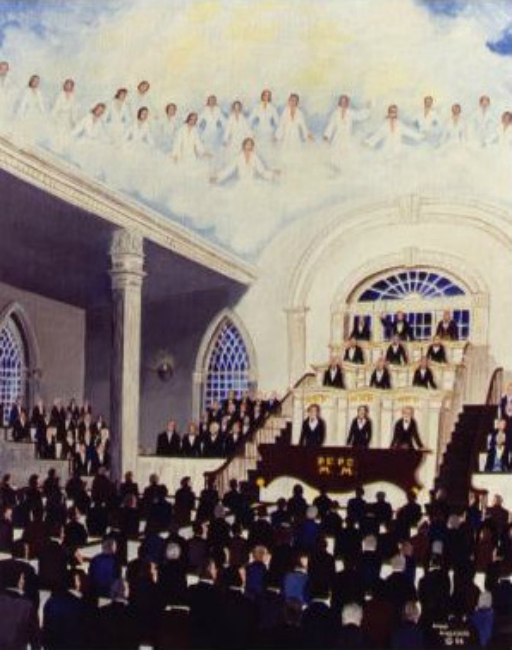 At the dedication of the Kirtland Temple, the Lord inspired Joseph Smith to pray for a Pentecostal experience.
"Let it be fulfilled upon them, as upon those on the day of Pentecost; let the gift of tongues be poured out upon thy people, even cloven tongues as of fire, and the interpretation thereof. And let thy house be filled, as with a rushing mighty wind, with thy glory" (Doctrine and Covenants 109:36-37).
God granted Joseph's petition.  The Saints experienced manifold miracles and considered it a modern day Pentecost.
But even at the onset of the feast itself, the host of Israel also experienced the power of God.
God said, "If ye will obey my voice indeed, and keep my covenant, then ye shall be a peculiar treasure unto me above all people…and ye shall be unto me a kingdom of priests, and an holy nation" (Exodus 19:5-6).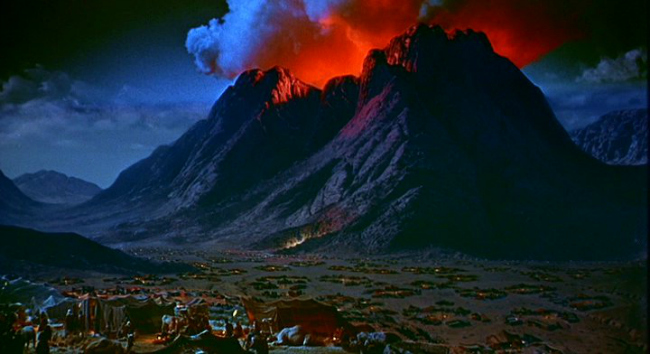 Jehovah commanded Moses to prepare the people for three days. They washed and sanctified themselves.
"And it came to pass on the third day in the morning, there were thunders and lightnings, and a thick cloud upon the mount, and the voice of the trumpet [Christians later used trumpets to portray rushing winds and the color red to symbolize His power and fire], exceeding loud; so that all the people that was in the camp trembled.
And Moses brought forth the people…to meet with God…And mount Sinai was altogether on a smoke, because the Lord descended upon it in fire: and the smoke thereof ascended as the smoke of a furnace, and the whole mount quaked greatly" (Exodus 19:16-18).
Jehovah revealed Himself to a covenant people.
As Passover symbolizes Christ's atoning sacrifice and salvation, Pentecost rejoices in this first harvest. The anxieties of planting and gathering have yielded first fruit, enabling a sacrificial offering, and a hope of bounteous harvest in the fall.
The Lord still reveals Himself to His covenant children. As the the earth's final harvest closes, Jesus Christ, wearing red robes, will descend from the clouds of heaven and manifest Himself as Messiah and King to the whole world.