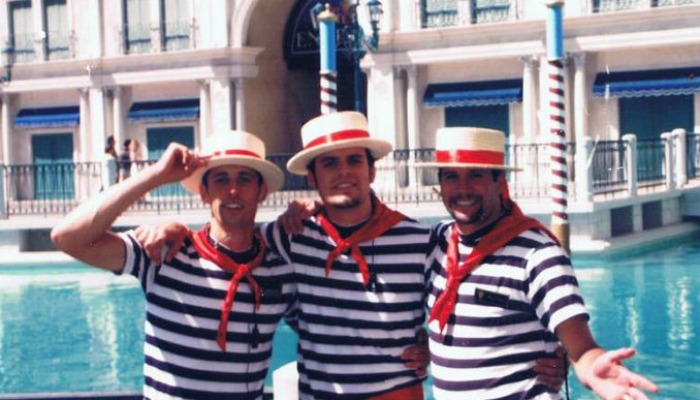 LDSmag.com originally published the following article. 
In September of 2001, I was working as a singer on yet another cruise ship.  I had spent most of my life in the entertainment business, singing and acting on various cruise ships around the world, performing in plays and musicals or at a variety of theme parks on different continents.  As one might do, I made many, many bad choices during this period of my life.
One morning, after another night of bad choices, I found myself staring in the mirror, unhappy with the man I saw reflected in the mirror.  I had always had a belief in Jesus and God. I knew I wasn't living my life in accordance with those beliefs.  I knew I had to change. I just didn't know how.
When that job ended in April of 2002,  I returned to my "Day Job" as a singing gondolier at the Venetian Hotel & Resort in Las Vegas.  I was helping to train a new group of gondoliers to row the gondolas on the river that winds through the hotel.  In that group of "trainees" were several Mormons.  I didn't know this at the time, but several had recently returned from serving their LDS missions.  I could see something different in them.  They appeared to be what I had always imagined Christians should be.  They didn't just have beliefs, they lived them.  I was impressed.  They seemed to have a special glow around them, even on the Las Vegas Strip where we worked.
Red the full article at LDSmag.com.