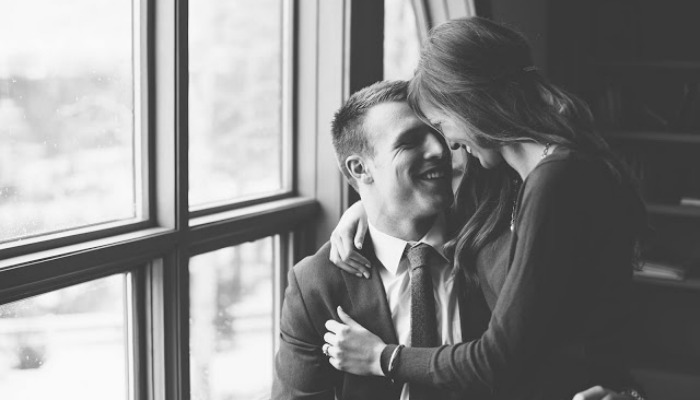 Republished From:

This article has been shared here by permission of the author. The original article can be found at
AggieLandMormons.org
Emily Hill's stomach dropped as soon as she read the text from her sister. 
"I'm so sorry. I hope he's OK." 

Emily had just left her seat in Nebraska's Memorial Stadium for a moment after her husband, Taysom Hill, scored on a 21-yard touchdown run to tie the game between the BYU Cougars and Nebraska Cornhuskers at 14 a piece in the first game of the 2015 football season. She didn't see him limp from the sideline to the locker room. 

"I didn't know anything had happened," she said. "I was cheering and excited and ran down the aisle with my mother-in-law. As I'm walking out, I get the text. I just thought it was a joke. There was no way this was happening."

Emily sprinted to the sideline and was quickly rushed back to the locker room to see her husband. Soon after, they were given the results of the x-rays taken of Taysom's foot: a severe lisfranc ligament sprain.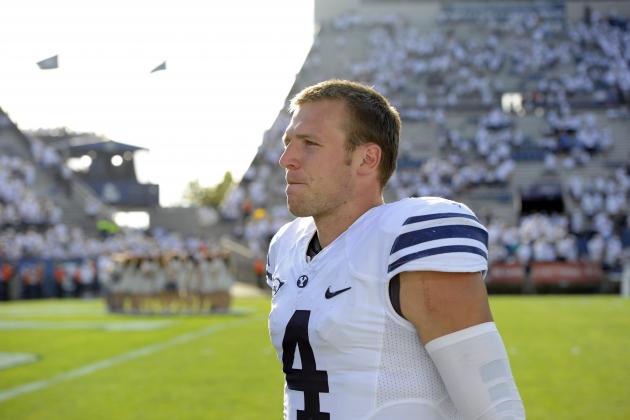 "I don't know if I've ever been more devastated in my life, honestly," Emily said. "We thought there was no way this would happen. We even joked that week that no one is that unlucky. There's no way. Then in the first half of the first game–it was just devastating."
The Idaho native suffered a season ending knee injury six games into his freshman season. Then, after throwing for almost 3,000 yards as a sophomore, Hill played only five games as a junior before a leg fracture ended his season. Finally after eight long months of rehab, Hill had prepped for a big senior season before going down with his third season-ending injury.

"It took a few weeks for me to really get my head around it," Taysom said. "I was just so surprised and shocked by how it happened, because it happened on a non-contact play. It really caught me off guard."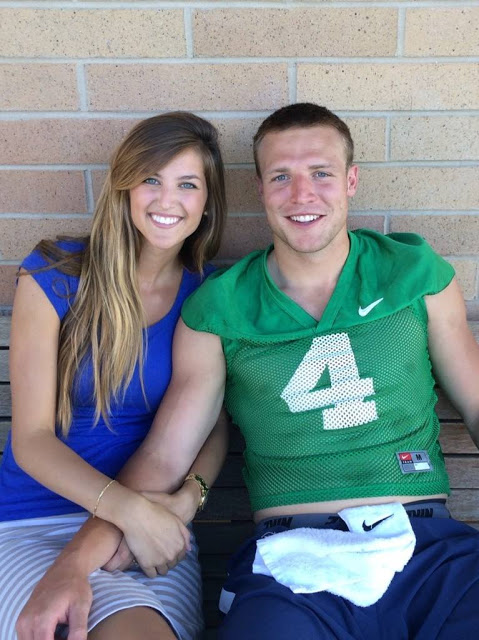 Much of Hill's career hasn't gone according to plan since graduating high school. The All-Idaho Player of the Year committed to Stanford, then deferred his enrollment to serve a full-time mission for The Church of Jesus Christ of Latter-day Saints in Sydney, Australia. However, Hill's timeline and Stanford's timeline ultimately didn't match up, and he changed his commitment to BYU in order to avoid ending his mission early. 

"At the time, I felt a prompting telling me that it was the right thing to do," Taysom said. "I felt like I had committed two years to serve the Lord, and I wasn't going to cut that short." 

If it weren't for Taysom's willingness to follow that prompting, he may never had met his wife. 

The Hills were set up by Emily's sister, Rachel, and Taysom's former teammate, Craig Bills. The two connected a few times before they were both asked to be in Rachel and Craig's wedding party. Later, after other relationships fizzled out, Taysom and Emily finally went on a date together. For both, the attraction was instant and the potential was intriguing.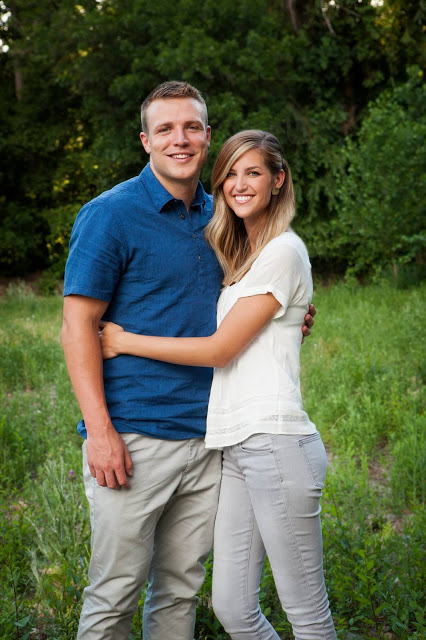 "I felt like I could tell on our first date that there was a lot of potential," Emily said. "I could see for one of the first times that this could actually go somewhere."

"I recognized a feeling that I had never felt before," Taysom said. "I knew it was good, and I knew I wanted to continue with it. Looking back, within the first week I had a pretty good idea that somebody like Emily was who I was going to marry. I wasn't going to bank on it, because I didn't want to get hurt, but I knew really early that she was the one."

A week after the couple's first date, Emily asked Taysom to be exclusive. Five weeks later, Taysom asked, "Hypothetically, when would you want to get married?"

"We both kind of knew it was coming," Emily said.

The two have been married more than 18 months now and have coolly endured Taysom's high profile status and two of his season ending injuries together.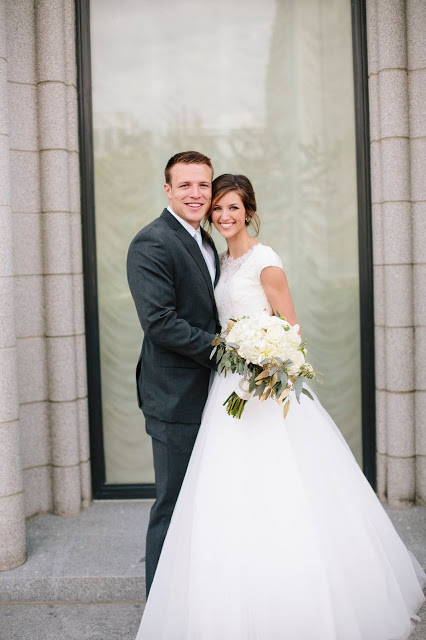 "Last year and this year's (injuries) were probably more tragic in the sense of being later in my career and having goals of a good season and aspirations of going on to play in the NFL," Taysom said. "From that standpoint, it was harder to manage. But having Emily to add perspective in life and in general has also made the last two much easier."

Maintaining that additional perspective and exercising faith have been critical for the Hills throughout the unexpected trials football has brought. 

"I think I've always known that football is a means to an end," Taysom said. "I just didn't expect it to go this way. Stuff happens. You just deal with it and try to make the most of it moving forward."

"I think the biggest thing we've learned through his injuries is to trust in the Lord," Emily said. "There are two paths you could take. You could get bitter, angry, and blame the Lord–-but that doesn't make sense to me. So the other path is to trust that He has something else in store. There's a purpose in all that He does. There's something better waiting. That's been our mentality going through these hard things."
Back in the locker room in Nebraska, Taysom made the tough decision to go back out and play through the pain in his foot, knowing it was another season-ending injury. 

"I knew it was severe and that it wasn't something where I was going to sit out for a couple of weeks and be OK," Taysom said. "I knew that my season was going to be over, so if they were going to allow me to play, then I was going to try to do it. After eight months of rehab from a previous injury, I just really wanted to have an opportunity to play."

Trainers and doctors took precautionary measures and taped Taysom's foot in a way that gave him some stability and the best chance to return to action–-but not before consulting with Emily. 

"Something I really appreciate about Taysom is that he makes me a priority," Emily said. "Even in the locker room after they told him he could go back out, he turned to me and asked, 'Are you OK with this?' That meant a lot to me and I felt valued, that my opinion meant enough to him that he would check with me. In marriage, you're on a team and you've got to support each other, back each other up, and rely on each other."

Taysom likewise finds parallels between football and marriage.
"On a football team, I won't be able to do what I need to do if I don't trust the guys in front of me or the guys outside that are going to get to where they need to be," Taysom said. "I think the same thing can be applied in a marriage; you need to trust one another. I trust Emily in everything that she does. I think it's one of the most important things. It has allowed us to be happily married, and, as I look through my football career, the successful teams I have been on have been because we trusted each other and fulfilled our assignments."

For the Hills, it doesn't matter if things don't always work out or go as planned. They've found that lasting happiness is developed by trusting in each other and trusting in the Lord. 

"I've never felt burned by the Lord when I'm trying to do what's pleasing to Him," Taysom said. "I think I can easily say that because as I've looked back, I wasn't going to come to BYU initially; but the Lord wanted me to be there and so this is where I ended up. I've had these incredible experiences and met incredible people and met my wife. That is what's meaningful."