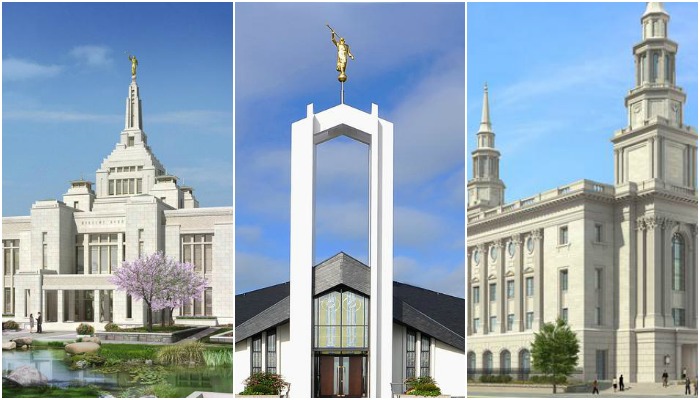 The First Presidency of The Church of Jesus Christ of Latter-day Saints has announced the open house dates for three temples in 2016: Sapporo, Japan, Freiberg, Germany, and Philadelphia, Pennsylvania.
Sapporo Japan Temple
The Sapporo Japan Temple open house will take place Friday, July 8 through Saturday, July 23, 2016, except for Sundays. The temple's dedication will take place on Sunday, August 21, 2016 in three sessions. 
Freiberg Germany Temple
The Freiberg Germany Temple, originally dedicated in June of 1985, has been closed since February 9, 2015 for renovations. The new renovated temple will open for public tours Friday, August 12, through Saturday, August 27, 2016, except for Sundays. The three-session rededication will be held on Sunday, September 4, 2016. 
Philadelphia Pennsylvania Temple
The Philadelphia Pennsylvania Temple will run Friday, August 5, through Saturday, September 3, 2016, excluding Sundays. The Pennsylvania temple will be dedicated on September 18, 2016. 
The temple open house tours are free and open to the public.