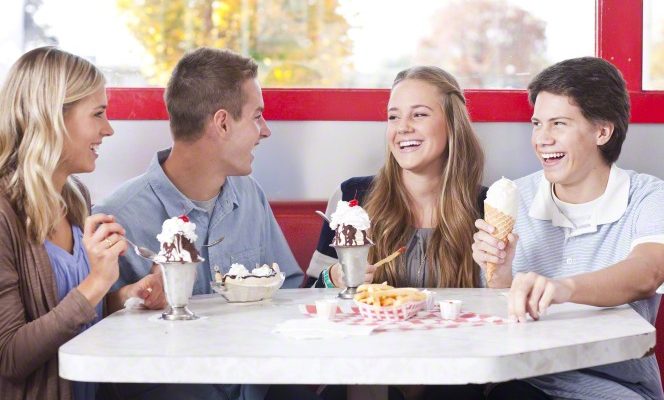 For Mormons, dating and marrying are essential in Mormon culture. A common (but sometimes fallacious) theory is that of going off to BYU or BYU-Idaho and marrying while being an undergraduate.
Surprisingly, a number of students who attend LDS-funded universities don't end up marrying while attending school. A 2001 survey conducted by BYU Studies found that,
Ninety-seven percent of the BYU women and 93% of the BYU men answered that marrying in the temple is a "very important" goal.
Ironically the study also found,
Only half of the women reported they had been asked on six or more dates during their entire college career.
The discouragement and frustration of dating has affected thousands of young adults as dating becomes a more difficult concept for some to grasp or as other opportunities become more tempting.
But many Latter-day Saints are pushing forward and refuse to be frustrated with some of the most popular concerns with courting. Several LDS writers have compiled lists to help those who may feel down-in-the-dumps about their stagnant dating life.
Erin Ann McBride from LDSMagazine focuses on common lies or misconceptions that LDS singles are at some point likely to believe. They include:
If you are single, there is something wrong with you. You shouldn't be happy with your life if you are single.
There are no good ones left. I'll never meet anyone.
Everyone else has someone to love, and nobody loves me.
God is punishing me and that's why I'm still single.
McBride delves deeper into these four main concepts and attempts to alleviate some of the self-doubt that LDS singles may experience.
More LDS bloggers and writers are attempting to replace negative ideals of being single and being a Mormon. Most of these ideas revolve around building self-esteem, rising academically, occupationally, and spiritually, and discovering oneself.
Matt Lemmon is the creator of 8ways2.com, a blog where he tackles difficult or sensitive topics that affect Mormons. One article he wrote deals specifically with dating called, "Be Happy and Single".
Lemmon realizes the value of building one's self before jumping into marriage, writing,
You shouldn't rely on another person to make you happy.
A few of the topics Lemmon includes in his article are,
Remembering your value
Get out there
Stay close to God
As individuals rush into relationships, they will often find that they know very little about what they are looking for in a potential spouse. The advice provided in these articles is designed to not only help one's self-image but also may better equip LDS singles for the dating world when seeking a potential spouse.