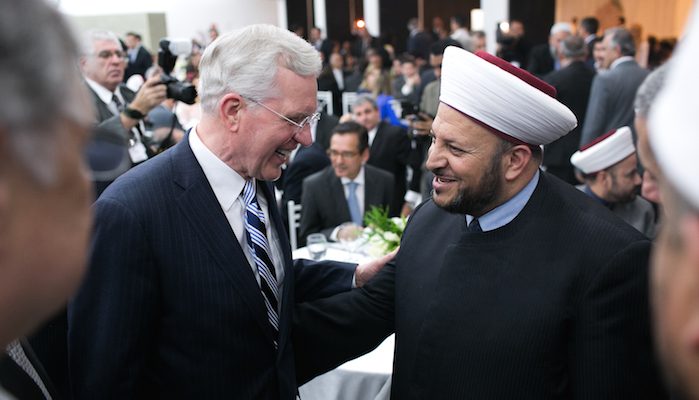 Elder D. Todd Christofferson of the Quorum of the Twelve Apostles visited a historic religious freedom celebration in Brazil Wednesday as the keynote speaker.
Christofferson gave his address in Portuguese, and encouraged Brazilians to be grateful for and hold on to the religious freedoms they enjoy, and spoke of the blessings that come from living by religious principles.
In general, religious individuals have better family lives, stronger marriages, less substance abuse and crime, higher educational levels, a greater willingness to volunteer and donate to charities, better work habits, longer lives, better health, greater income and higher levels of well-being and happiness.
Christofferson also stressed the importance of respecting the religious freedom of all individuals.
"Full freedom is more than the 'negative freedom' to be left alone," Christofferson said. "It's also a 'positive freedom' that allows a person to live his or her religion in a tolerant, respectful and accommodating environment."
According to the Pew Center, Brazil has the fewest government restrictions on religion in the entire world. Christofferson praised Brazilians for this when he said, "I congratulate Brazil for this significant distinction. I encourage you to hold fast to the freedoms you have forged at home and to lead courageously in promoting religious freedom on the world stage."
Read Christofferson's address in its entirety by visiting mormonnewsroom.org.