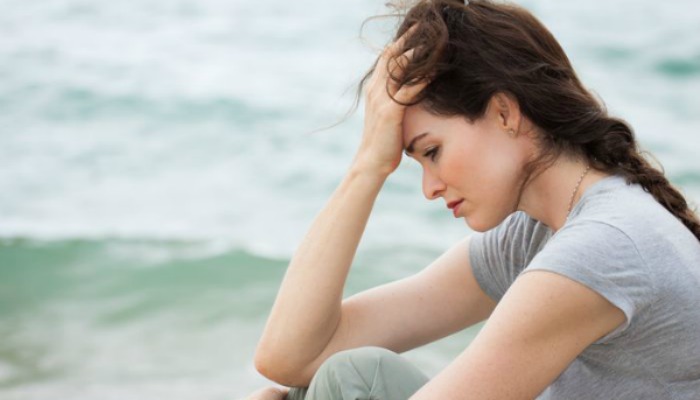 In just the past year, more than 16 million U.S. adults experienced at least one major episode of depression. You are not alone.
Three years ago, Elder Jeffrey R. Holland shared his talk, "Like a Broken Vessel," in the October 2013 General Conference about those suffering with depression.
"I had the feeling a long time ago that it was a very large problem, in varying degrees, some severe, some not so severe but lots of people who struggle with this, I get those impressions as the brethren do when we pray about our general conference topics," Elder Holland said. "I just knew that at some point, someday, I wanted to give that talk and I waited for what I felt was the right time."
In his talk, Elder Holland shared a personal story of when he was hit with this very real illness:
At one point in our married life when financial fears collided with staggering fatigue, I took a psychic blow that was as unanticipated as it was real. With the grace of God and the love of my family, I kept functioning and kept working, but even after all these years I continue to feel a deep sympathy for others more chronically or more deeply afflicted with such gloom than I was.
Mormon Channel released a new video on Elder Holland's heartfelt talk where others shared personal experiences on battling depression and finding hope through the Atonement.
Depression and mental illnesses are just as real as physical illnesses.
One man shared in the video, "I felt like a darkness was laying on top of me. It was a real, nine-month hell that I went through of absolute fear, darkness, and pain that I've never experienced before."
However, like physical illnesses, mental and emotional illnesses can be healed just the same.
Elder Holland shared on his Facebook page:
"We came to earth to face issues of mortality in the form of trials, temptations, disease, and death. It is essential for us to face personal struggles because opposition is a crucial part of Father's plan. I suppose everybody will have some kind of an experience where they say, 'I'm never going to be happy again.'"
"Well, we are going to be happy again. That is also a part of the plan. It's the very nature of it. Hang on and hope. Never lose faith in your Father in Heaven, who loves you more than you can comprehend. Never, ever doubt His love for you. Hold fast to the Atonement. Believe in miracles. When you've done all you can do, endure to the end. And remember, hope is never lost."
He promises that God's grace is sufficient and that everything broken will be fixed if we go to Him. There is always hope.
The Church also launched a new page on mental illness on churchofjesuschrist.org, "Living with Mental Illness."