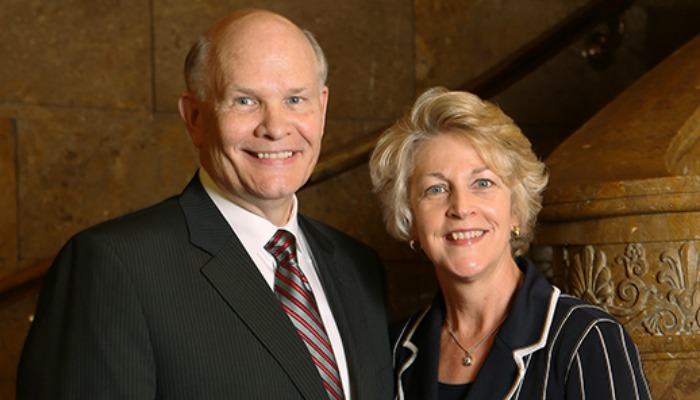 This article was originally written by R. Scott Lloyd for Church News. The following is an excerpt. 
Elder Dale G. Renlund was 11 years old when he had a spiritual witness that the Book of Mormon was true. He was living with his family in Sweden at the time. "The mission president, President Alvin Fletcher, issued a challenge to all of the Aaronic Priesthood youth," recalled Elder Renlund. His brother, Gary, an Aaronic Priesthood holder, accepted the mission president's challenge to read the Book of Mormon. Although not yet a deacon, young Dale followed his brother's example and accepted the challenge as well.
"I remember praying and asking if it was true and having a distinct impression: 'I've been telling you all along that it's true.' And that was an amazing experience."
This experience set a pattern in Elder Renlund's life: Seek for personal revelation and then follow it. Elder Renlund was sustained October 3 at general conference as one of the three newest members of the Quorum of the Twelve Apostles. He was born November 13, 1952, the second of four children of Mats Åke and Ranghild Mariana Andersson Renlund. His father was born in the Swedish-speaking city of Larsmo in western Finland. Elder Renlund's grandparents joined the Church in 1912. Members in Larsmo lost contact with the Church in 1914 for many years because of World War I.
Read Lloyd's full article at churchofjesuschrist.org.