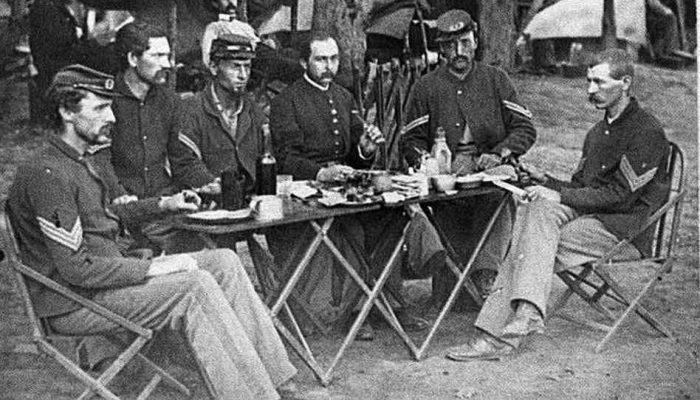 Finding information on Civil War ancestors just got easier! In honor of Memorial Day, FamilySearch.org updated its online Civil War records, providing significant changes to its collection page.
The Civil War Collections include:
Union and Confederate pension records
Service Records
Prisoner of war records
Pictures and information about key figures from the Civil War (such as: President Abraham Lincoln; Ulysses S. Grant, commander of the Union armies; and Robert E. Lee, general of the Confederate Army)
United States census records from 1850 and 1860 makes it easier for visitors to the Family Search site locate those who lived during the Civil War, including African Americans ancestors. Collection manager for Family Search, Ken Nelson, says that the census helps people see what towns would have looked like prior to the war. These records help people keep our nation's history alive. Nelson says,
"I've enjoyed working with these records because they tell a story and these lives are relived through these records,"
Family Search determined Memorial Day to be the perfect time for these updates, given what the day represents.
Mormon Newsroom reports:
Memorial Day, originally called Decoration Day, is an outgrowth of the Civil War. Union veterans of the Civil War formed the Grand Army of the Republic (GAR) in 1866, which was instrumental in organizing an annual event honoring the war dead from the Northern states by placing flowers on their graves. The first official observance of Decoration Day was held on 30 May 1868 at Arlington National Cemetery in Arlington, Virginia, which is commemorating its 150th anniversary. 
Southern states didn't honor Decoration Day until the end of the First World War in 1918, when the holiday began honoring the American dead from all wars. Decoration Day was officially established as Memorial Day, the last Monday in May, when President Lyndon B. Johnson signed the law in 1971.
"If you think about it, veterans themselves perpetuated Memorial Day," said Nelson. "A lot came out of the Civil War. We saw the beginnings of national cemeteries."
Read the full article on mormonnewsroom.org.