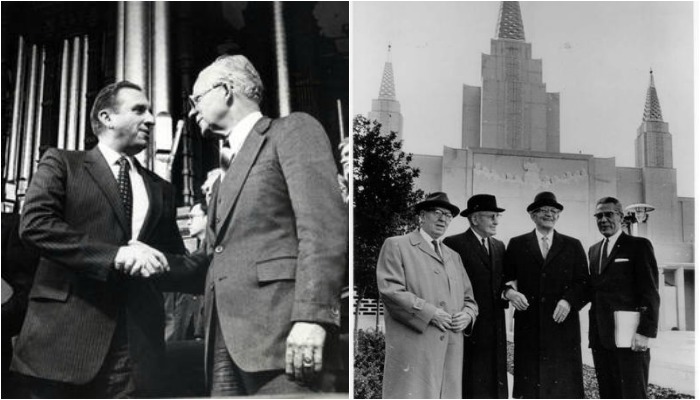 This article was originally written by Morgan Jones and Alex Johnson for Deseret News. The following is an excerpt. 
In his October 2015 general conference talk, Elder David A. Bednar, a member of the Quorum of the Twelve Apostles of The Church of Jesus Christ of Latter-day Saints, spoke of the final years in the lives of recent church leaders.
"These servants shared with us in the concluding years of their mortal ministries powerful spiritual summaries of lessons learned through decades of consecrated service," Elder Bednar said. "These leaders imparted truths of great worth at a time when some may believe they had the least to give."
He shared the final testimonies of those with whom he has served during his time as a member of the Quorum of the Twelve Apostles, beginning with President James E. Faust and ending with Elder Richard G. Scott, who died in September of this year.
"I am not suggesting the final messages of these beloved men necessarily were the most noteworthy or important of their ministries," Elder Bednar said. "However, the sum of their spiritual learning and life experiences enabled these leaders to emphasize eternal truths with absolute authenticity and great, penetrating power."
Inspired by Elder Bednar's talk on these final testimonies, we have collected quotes from the final general conference address given by each prophet or apostle who has died since Elder Richard L. Evans in November of 1971.
Elder Richard L. Evans
March 23, 1906 – Nov. 1, 1971
During the Friday afternoon session of the October 1971 general conference, Elder Richard L. Evans gave his address titled "Should the Commandments Be Rewritten?" Elder Evans explained that the commandments are an essential guide and the only way to receive true happiness.
"Essentially this is what the gospel is: counsel from a living Father who says to his children, 'You have limitless, everlasting possibilities. You also have your freedom. It's up to you how you use it. This is what you can become if you take my advice — and this is what will happen if you don't. The choice is yours."
See the full list at DeseretNews.com.