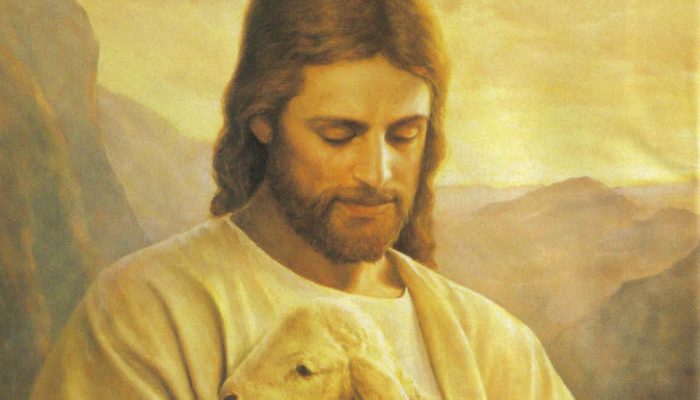 My very favorite Bible story is found in 2 Kings 6.  The king of Syria warred against Israel. The prophet Elisha, through the power of God, gave the king of Israel critical information that saved his troops. The king of Syria learned of Elisha's prophecies and sent troops to capture him. They found where he stayed and besieged the city at night.
When the servant of the man of God was risen early, and gone forth, behold, an host compassed the city both with horses and chariots. And his servant said unto him, Alas, my master! How shall we do?

And [Elisha] answered, Fear not: for they that be with us are more than they that be with them.

And Elisha prayed, and said, Lord, I pray thee, open his eyes, that he may see. And the Lord opened the eyes of the young man; and he saw: and, behold, the mountain was full of horses and chariots of fire round about Elisha (2 Kings 6:15-17).
I have felt besieged by my enemies, my weaknesses, and my sins.  On so many occasions, this amazing story abated my fear and increased my faith. I have not seen mountains full of horses and chariots of fire, but I have felt God's profound assurance. "Wherefore, be of good cheer, and do not fear, for I the Lord am with you, and will stand by you…" (Doctrine and Covenants 68:6).
Jesus Christ is Our Protector
As a member of The Church of Jesus Christ of Latter-day Saints, I believe that Jesus Christ really lives and is the Son of God the Eternal Father. I believe that He suffered for my sins and because of His merciful Grace, I am born again.
The Savior's ministry demonstrated His love and mercy. But He declared war against sin. He promised His Spirit's comforting guidance and protection throughout our lives-in times of trial and times of goodness. "I will go before your face. I will be on your right hand and on your left, and my Spirit shall be in your hearts, and mine angels round about you, to bear you up" (Doctrine and Covenants 84:88).
Through the Apostle Paul, the Savior emphasized the need to be prepared and ways He will protect us.
Finally, my brethren, be strong in the Lord, and in the power of his might.

Put on the whole armour of God, that ye may be able to stand against the wiles of the devil. For we wrestle not against flesh and blood, but against principalities, against powers, against the rulers of the darkness of this world, against spiritual wickedness in high places.

Wherefore take unto you the whole armour of God, that ye may be able to withstand in the evil day, and having done all, to stand. Stand therefore, having your loins girt about with truth, and having on the breastplate of righteousness; And your feet shod with the preparation of the gospel of peace; Above all, taking the shield of faith, wherewith ye shall be able to quench all the fiery darts of the wicked.

And take the helmet of salvation, and the sword of the Spirit, which is the word of God:

Praying always with all prayer and supplication in the Spirit, and watching thereunto with all perseverance and supplication for all saints (Ephesians 6:10-18).
Jesus Protects Us in All Walks of Life
As a recipient of Divine physical protection, I've been most impacted by the Savior's declaration to be strong and of a good courage.   "Have not I commanded thee? Be strong and of a good courage; be not afraid, neither be thou dismayed: for the Lord thy God is with thee whithersoever thou goest" (Joshua 1:9).
My life is not in peril, but one of my struggles has been with fear. The Lord's directives throughout the scriptures protects me from a fearful heart, fear of peers or persecution, depression, and limiting beliefs about my purpose in life.
As a Mormon missionary in Scotland, I felt some fear of rejection.  The scripture 2 Timothy 1:7-9 strengthened my resolve to be courageous. "For God hath not given us the spirit of fear; but of power, and of love, and of a sound mind. Be not thou therefore ashamed of the testimony of our Lord…Who hath saved us, and called us with an holy calling…"
Some natural disasters caused me to fear until my emergency preparedness skills increased.  I believe now that even if all of my emergency kits and food were destroyed, that the Lord would protect my family because we had followed His commandment to be prepared.  I found peace in His promise that "if ye are prepared ye shall not fear" (Doctrine and Covenants 38:30).
I'm an introverted daughter of probably the most extroverted dad in the world. Serving other people excites him. The Lord taught that serving others serves Him. Thoughts of service opportunities came, and sometimes I felt fear to follow through because I didn't want to make the other person, or myself, uncomfortable.  That fear seemed so silly, but I struggled to overcome it. "Fear not to do good…for whatsoever ye sow, that shall ye also reap; therefore, if ye sow good ye shall also reap good for your reward. Therefore, fear not, little flock; do good; let earth and hell combine against you, for if ye are built upon my rock, they cannot prevail" (Doctrine and Covenants 6:33).
The Savior promised that we could overcome fear through love. "There is no fear in love; but perfect love casteth out fear: because fear hath torment. He that feareth is not made perfect in love" (1 John 4:18).
The Lord Protects Those Who Stand With Him
The Lord smote the Syrian armies and saved Elisha & his servant.  The Lord strengthened Joshua, and He led the children of Israel into the promised land. The Lord enabled Moses to stand before Pharaoh, and Enoch to preach so that the wicked people became perfectly righteous.  Noah built the ark before it rained. Mary became the mother of the Son of God. A truly converted Peter never denied the Christ. They stood "as witnesses of God at all times and in all things, and in all places…even until death…" (Mosiah 18:9).
The Savior promised, "These things I have spoken unto you, that in me ye might have peace. In the world ye shall have tribulation: but be of good cheer: I have overcome the world" (John 16:33). Because He has overcome the world, I know He will help me overcome my fears and weaknesses. As I completely trust in Him, He can totally protect me.
God loves all His children.  Anyone who calls on Him sincerely can receive His help.