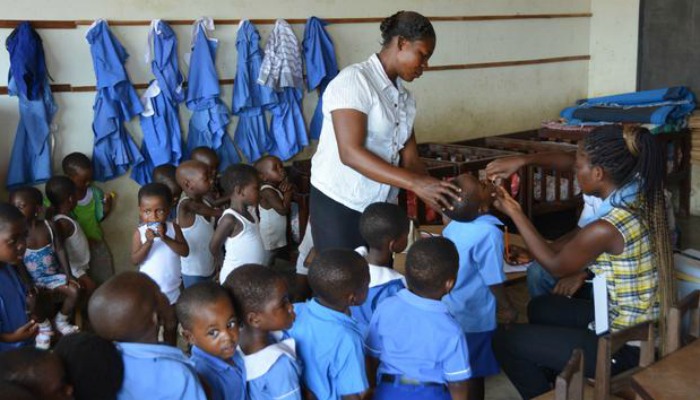 The Church of Jesus Christ of Latter-day Saints has joined world-wide and national organizations to help Ghana eliminate polio.
The Church worked together with The Ministry of Health and Ghana Health Service and Rotary International to educate parents and guardians about the deadly disease. The Church, along with other organizations, has helped initiate and fund the program, "Kick Polio Out of Ghana; Vaccinate Your Child," and planned two rounds of synchronized polio immunizations in western and central Africa, with the hopes of helping millions of children receive the oral polio vaccine.
Mormon Newsroom reports that the Church has contributed 10,000 posters and flyers, full-page advertisements in national newspapers and sent out one million text messages to encourage the immunization of children against polio.
Several days before the vaccinations were distributed, more than 1,600 Latter-day Saint volunteers helped by going door-to-door in densely populated cities and in smaller communities to make parents aware of the polio vaccine. Mormon Newsroom also reports that more than 78,000 families were contacted—either personally or electronically—and given information about the immunizations.
For those unable to send their children to a vaccination clinic, vaccination teams traveled from home to home in order to make sure those children were still able to receive their immunization.