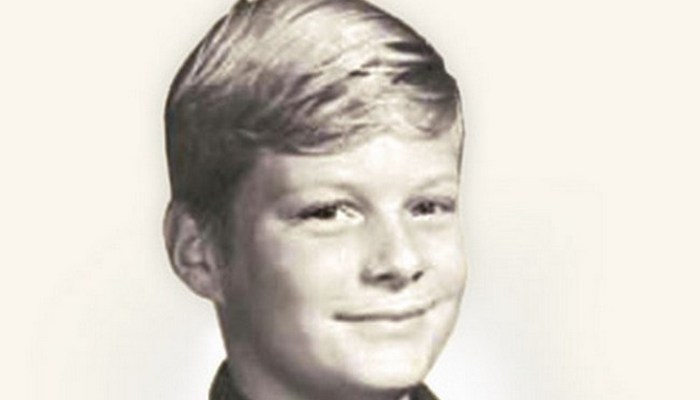 David A. Bednar serves as an apostle in the Quorum of the Twelve for The Church of Jesus Christ of Latter-day Saints. He is also a man who has developed a deep love for the scriptures and its teachings. In this biography of David A. Bednar, read about some of the stories from his early years before he was called as an apostle.
Family
A Father's Conversion
David's mother was an active member of the Church. However, his father was Catholic. Despite this, David's father attended LDS church on Sundays, went to Church functions, and supported David while he was on his mission.
Even though David's father was active in the LDS church, he was not baptized into it. While growing up, David often asked him when he was going to get baptized. His father always said, "I'll join this Church when I know it's the right thing to do." That didn't stop David's persistence, when he was on his mission he would end his letters with, "Dad, I love you. When are you going to be baptized?"
But it wasn't until David returned from his mission, got married, and was attending Purdue University for his doctorate degree that he got the answer he had been waiting for. His father called him and said, "What are you doing Saturday? Can you be out here [in California] to baptize me?"
Years of prayers from the Bednar family had finally been answered as David had the opportunity to baptize and ordain his father. David later said, "I honestly believe that's why I was born. Not to teach him, but to assist him in learning about the restored gospel" (Liahona article "Elder David A. Bednar: Going Forward in the Strength of the Lord" ; Church News article "Legacy of family, faith is the foundation of life").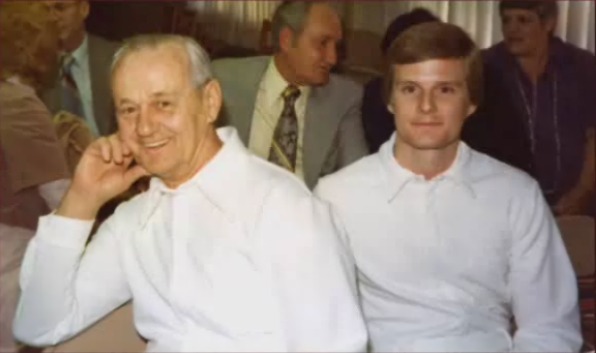 First Meeting Susan
David met Susan Kae Robinson when he was attending Brigham Young University after serving his mission in Germany. They were in the same student ward and once, for Family Home Evening, the ward played flag football.
David had been quarterback in high school, so when he threw a long pass and Susan caught it, he was very impressed. However, Susan remembers this pass as being the only one she ever actually caught. Either way, it introduced David to his future spouse (Liahona article "Elder David A. Bednar of the Quorum of the Twelve Apostles").
Scripture Study
Scripture Power
If there is one thing you need to know about David A. Bednar, it is his love for the scriptures. Throughout his callings of bishop, stake president, and president of Ricks College, he has always encouraged members and students to bring their scriptures to meetings.
David first developed his love for the scriptures while training for his mission. He and 300 other missionaries went to the Solemn Assembly room in the Salt Lake Temple. There, President Harold B. Lee taught the missionaries and answered their questions using the scriptures. David remembers how impressed he was by Lee's knowledge of the scriptures:
I sat there and thought that I would never be able to know the scriptures the way he did, but my objective became to use the scriptures in my teaching the way that I saw President Harold B. Lee do it. That desire is the genesis of all my scripture study.
David has spent a lifetime studying the scriptures and strives to instill a love for them in others ("David A. Bednar").
Scriptures and Red Suspenders
When David was a bishop in Fayetteville, Arkansas, he received an invitation to primary class. He decided to teach the young members of the Church about the importance of the scriptures with an object lesson. That Sunday, he wore red suspenders with his suit.
When he came into primary, he took off his jacket and asked the children how the scriptures were like his red suspenders. One little boy said, "The scriptures hold up our faith in Jesus the same way your suspenders hold up your pants." David told him, "That is exactly right." The children were not only inspired to read the scriptures, but the boys began to wear red suspenders to church and the girls wore red bows in their hair (Liahona article "Elder David A. Bednar: Going Forward in the Strength of the Lord").
Serving Others in the Lord
Giving a 20-Mark Note
David met Elder Boyd K. Packer while serving his mission in Germany. Packer was helping to organize a stake there, but because of fog, he and Sister Packer could not get a plane from Munich to Berlin. David and his companion helped the Packers find a train to their destination.
When the train started to move, David asked Elder Packer if he had any money, and Packer said that he didn't. David didn't have a lot of money himself, but he told Packer, "You better have some," and running along the train, David gave him a 20-mark note.
David did not learn until years later how important this 20-mark note had been. When the train moved into East Germany, a soldier approached the Packers and asked to see their passports. Even though the Packer's had been told that Sister Packer's three-year passport counted as a five-year one, the soldier denied it and kept coming back to the Packers during the ride.
Elder Packer did not know what to do, but he felt impressed to give the soldier the 20-mark note. The soldier then returned their passports and left them alone. Elder Packer later learned from a member that the soldier probably would have put Sister Packer off of the train. Because of David's sacrifice, the Packers got into Germany safely (New Era article "The 20-Mark Note").
Transforming Ricks College
In 1997, David was appointed as president of Ricks College. In the face of this huge responsibility, he humbly told the staff, "I've never been a president of a college before. I don't know how to do this. But I do know some things about teaching, and I hope that foundation will at least provide a beginning."
David worked hard as president of Ricks. He and Susan often had students over for Family Home Evening where they studied from the scriptures. Over the years, the Bednars had over 35,000 students come to FHE.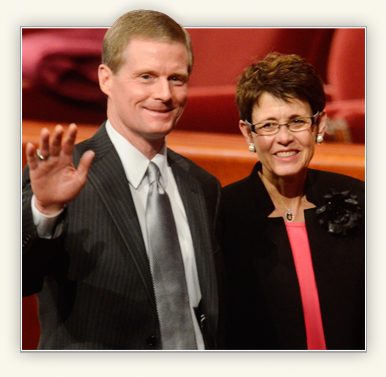 Only three years after being president, David's duties took on a whole new meaning. Ricks College was going to be transformed from a two-year college to a four-year university: Brigham Young University—Idaho. A colleague asked David if he was scared to administer this huge change. David said:
If I thought we had to execute this transition relying exclusively upon our own experience and our own judgment, then I would be terrified. But we will have help from heaven. Because we know who is in charge and that we are not alone, then no, I am not scared.
With the help of the Lord and others, David transformed Ricks College into BYUI ("David A. Bednar"; Liahona article "Elder David A. Bednar: Going Forward in the Strength of the Lord").
After David A. Bednar Was Called
Before serving at Ricks College, David A. Bednar worked as a member of the business faculty at the University of Arkansas and at Texas Tech University. He has also held several callings, including Regional Representative and Area Authority Seventy. David and Susan raised three sons, and he served as president of BYUI for seven years ("David A. Bednar"; Liahona article "Elder David A. Bednar of the Quorum of the Twelve Apostles").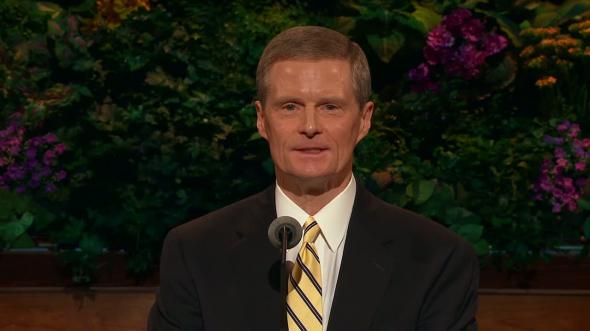 On October 7, 2004, David A. Bednar was set apart as a member of the Quorum of the Twelve Apostles ("Elder David A. Bednar"). In the Liahona article, "Elder David A. Bednar: Going Forward in the Strength of the Lord," he speaks of the importance of the scriptures:
My dad was a tool-and-die maker, and he would never be caught without his tools. It seemed to me that for members of the Church of Jesus Christ our tools are the scriptures and we would always have them in our meetings. When I became the stake president, we began to hold them up to remind us how they can, if we use them, hold up our faith.
David A. Bednar teaches from the words of God, and his faith and testimony have a solid foundation in the scriptures.
To learn more about David A. Bednar, check out his Facebook Page or visit the links below.