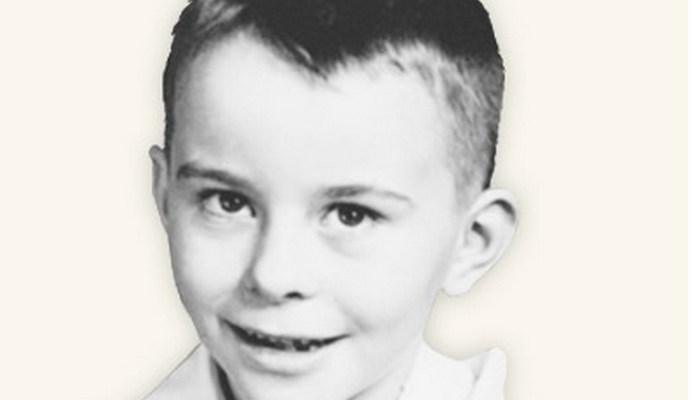 Quentin L. Cook serves as an apostle in the Quorum of the Twelve for the Church of Jesus Christ of Latter-day Saints. But did you know that the London blitz started the day before he was born, and that his mother named him after the radio announcer who was broadcasting the event? (General Conference talk "Let There Be Light!"). Years later, Quentin served with his mission companion, Jeffrey R. Holland, in the very areas that had been bombed when he was an infant (Liahona article "Elder Quentin L. Cook: A Willing Heart and Mind"). In this biography of Quentin L. Cook, read about his life, family, and love for others.
Love One Another
Fire Drill!
Quentin was in first grade when his older brother, Joe, was assigned to be fire drill captain. Joe was very proud of his position and determined that the school should get the best times for fire drills. One wintry day, it seemed like this would happen and they would beat the record. Students clambored out of the building faster than before, but just as Joe got excited, he heard the announcement, "Someone is still in the building. The building is not clear."
Then little Quentin Cook walked out of the school. Joe was already mad enough that they hadn't beaten the record, but knowing that it was his own brother's fault really ruffled his feathers. He marched up to Quentin and asked, "What on earth were you doing?" Quentin held up a pair of boots that belonged to a classmate. Because the boots were hand-me-downs, they were large on the little boy's feet. Quentin explained:
When the fire drill rang, he [the classmate] took off running and ran right out of these. He didn't want to ruin the drill, so he left them and ran outside barefoot. I went back to get his boots for him because I didn't want his feet to be cold in the snow.
Quentin showed great kindness and love for others even at a young age ("Quentin L. Cook")
The Long Drive Home
When Quentin and his wife, Mary, lived in San Francisco, their second son, Joe, attended BYU. Mary and Quentin expressed concern for Joe near the end of the semester. He would be driving back to San Francisco alone, tired, and possibly in snowy weather.
After exams, Joe heard a knock on his dorm door. He opened it to see his father standing there. Quentin had flown all the way from California to Utah just so he could be Joe's companion while driving home. Yet another example of Quentin's love for others (Liahona article "Elder Quentin L. Cook: A Willing Heart and Mind").
Quentin L. Cook's Courtship and Marriage
First Meeting Mary
Quentin L. Cook and Mary Gaddie first met in Junior High. Quentin saw Mary at the seventh grade talent assembly. She sang, "On The Sunny Side of The Street." Her voice was very mature and beautiful, and Quentin remembers being amazed by it.
Quentin and Mary spent a lot of time together throughout their schooling years and into college. This was because they both served as Student Body Officers in Junior High and High School and also did debate (Liahona article "Elder Quentin L. Cook: A Willing Heart and Mind").
Just Friends
Quentin and Mary spent a lot of time together and were good friends, but that was it. They dated other people, but had never thought to go out with each other. Then, in their senior year of high school, they both went out on the same double date. Even though they weren't each other's date, they had a lot of fun and realized they should try dating one another.
Their relationship grew more serious before Quentin's mission. But Mary was adamant that he should serve and wrote to him while he was gone. When Quentin returned home, they married. He says, "We were friends long before we were anything else. I admired her before I fell in love with her, and marrying her was the best decision I have ever made" (Mormon Channel Conversations "Episode 27" ; Liahona article "Elder Quentin L. Cook: A Willing Heart and Mind").
The Gospel in His Life
Receiving a Witness
When Quentin was 15 years old, his brother Joe wanted to serve a mission. However, their father, though a good man, was inactive in the church. He felt that Joe would spend his time more wisely going to medical school rather than serving an ecclesiastical mission.
Quentin and Joe spoke to each other about the decision. They decided that if the Church was "just another good institution," then Joe might as well go to medical school. However, if the Church was truly Christ's church restored on the earth, then it was clear what Joe should do. The next day, Joe spoke with their father, giving the reasons he chose to serve a mission and bearing his testimony. Their father accepted his decision and supported him.
But the evening before, Quentin prayed to God to receive for himself the same witness his brother had. "After that conversation, the confirmation that I received of the truthfulness of the Church and divinity of Jesus Christ was a defining event for me." ("Quentin L. Cook" ; Liahona article "Elder Quentin L. Cook").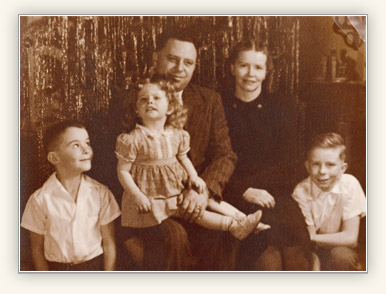 Taking a Month Off From the Mission?
Though Quentin and Joe's father wasn't terribly happy about his sons' decisions to serve missions, he did support them while they were out in the field. However, due to his inactivity in the Church, he did not know a lot about missions.
Quentin remembers a time when he was very busy serving in the British mission. His mother told his father about how hard Quentin was working. The next letter Quentin received from his father had a check in it and a note saying that he should take a month off from his mission and go see the French Riviera. There was also a note from his mother, which jokingly read, "you might want to talk to your mission president about this" (Mormon Channel Conversations "Episode 27").
"Are You A Saint?"
Quentin once traveled to Atlanta, Georgia to represent a man who was buying a business. One of the sellers invited them to dinner one evening. When the seller offered Quentin an alcoholic beverage and Quentin refused, the man asked, "Are you a Saint?" Quentin was a little confused until the man rephrased the question and asked, "Are you a Latter-day Saint?"
When Quentin told the seller that he was, the man said that he had been watching him and thought that either Quentin was a Latter-day Saint, or had stomach problems. The man proceeded to tell Quentin that he had known Elder David B. Haight when they both worked in Chicago and told him about how Elder Haight had had a profound influence on his life. Both David B. Haight and Quentin L. Cook stood as examples of the Church in that man's life (General Conference talk "Are You a Saint?").
Setting Goals
Meaningful Goals
When Quentin was growing up, his father liked to set meaningful, long-term goals and encouraged his children to do the same. He approved of Quentin's activities in student government and debate, but didn't quite approve of Quentin's love for basketball and football. He did believe there were benefits from sports, but he also believed they weren't the best goals for Quentin's future.
Quentin decided to follow his father's advice and not play intercollegiate football. Then his high school football coach approached him and his teammate, Merlin Olsen, and said that a Stanford coach wanted to have lunch with them.
However, during the lunch, the Stanford coach never made eye contact with Quentin. He was completely focused on Merlin. Near the end, the coach finally looked to Quentin, asked for his name again, and turned to Merlin to say that if he wanted to bring Quentin along to Stanford, his grades were good enough so something could probably be arranged. Quentin says, "This experience confirmed for me that I should follow my dad's wise counsel." He also said:
I encourage everyone, young and old, to review goals and objectives and strive to exercise greater discipline. Our daily conduct and choices should be consistent with our goals. We need to rise above rationalizations and distractions.
Quentin has followed his own advice and set worthy goals in his life (General Conference talk "Choose Wisely").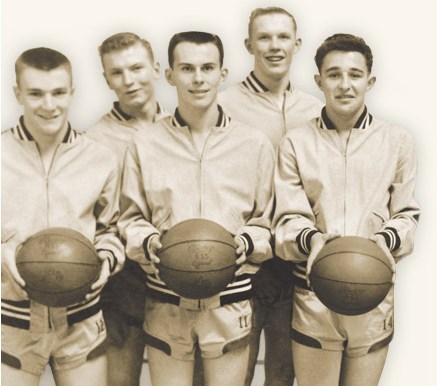 Goal Setting and Saturday Morning Cartoons
When Quentin had his own children, he decided to encourage them to set goals like his father had for him. He approached his five year old son, Larry, and asked him what he wanted to be when he grew up. Larry said that he wanted to be a doctor like Uncle Joe, and Quentin told him all the things he could do to help him become a doctor one day.
Some months later, Quentin asked Larry what he wanted to be when he grew up. But this time, Larry said he wanted to be an airline pilot. Quentin told him all of the things he could do to become a pilot someday, but he also asked Larry why he had changed his mind.
Larry told him, "I still like the idea of being a doctor, but I have noticed that Uncle Joe works on Saturday mornings, and I wouldn't want to miss Saturday Morning Cartoons." Ever since then, the Cook family has referred to distractions from goals as Saturday Morning Cartoons (General Conference talk "Rejoice!").
After Quentin L. Cook Was Called
In Quentin L. Cook's career, he has worked in a law firm and as president, CEO, and vice chairman for health-care organizations. He and Mary have raised three children.
Quentin has held numerous callings including regional representative, Area Authority, member of the Second Quorum of the Seventy, member of the First Quorum of the Seventy and has worked with several cultures around the world in these capacities ("Quentin L. Cook"). On October 6, 2007, Quentin L. Cook was sustained as an apostle for the Quorum of the Twelve ("Elder Quentin L. Cook").
In his General Conference talk "In Tune with the Music of Faith," Quentin L. Cook testifies of the Godhead saying:
We rejoice in the Lord's assurance that He will stand by us and give us guidance and direction. The Holy Ghost testifies to our hearts that we have a loving Father in Heaven, whose merciful plan for our redemption will be fulfilled in every aspect because of the atoning sacrifice of Jesus Christ.
Quentin L. Cook has found his witness in Christ and tries to spread the love of it to others.
To learn more about Quentin L. Cook, check out his Facebook Page or visit the links below.