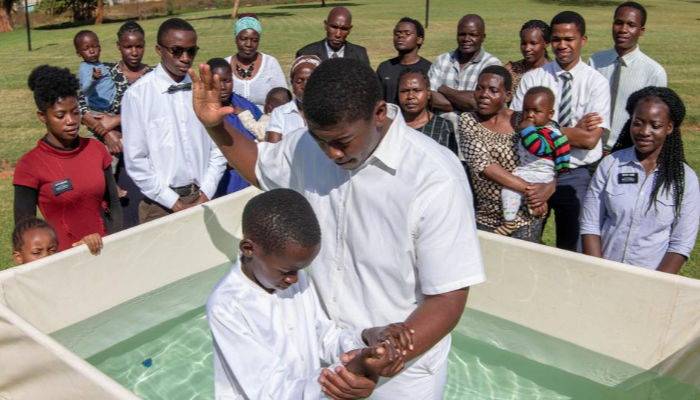 On Wednesday, October 2nd, President Russel M. Nelson announced significant changes to the procedures for baptismal and proxy ordinances.
"I testify of the importance of the work that the Lord has entrusted to each of us," said Church President Russell M. Nelson. "He has prepared us to serve at this time, and He will continue to help and sustain us as we seek to build up His kingdom on earth."
Previously, only men holding the Melchizedek priesthood could serve as witnesses for a living baptism or a proxy ordinance in the temple. The changes to this procedure are as follows:
Any baptized member of the Church may serve as a witness of the baptism of a living person. This change pertains to all baptisms outside the temple.
A proxy baptism for a deceased person may be witnessed by anyone holding a current temple recommend, including a limited-use temple recommend.
Any endowed member with a current temple recommend may serve as a witness to sealing ordinances, living and proxy.
President Nelson stated that the changes do not alter doctrine or covenants, but merely serve to perfect the processes by which members of The Church of Jesus Christ of Latter-day Saints access the ordinances of exaltation.
"As leaders in the Lord's Church, we need to understand the eternal truths taught in the temple. We need to know the importance of and the difference between sacred covenants, ordinances, and procedures." Nelson adds, "Any adjustments made to ordinances and/or procedures do not change the sacred nature of the covenants being made. Adjustments allow for covenants to be planted in the hearts of people living in different times and circumstances."
President Nelson also emphasized the role of singular Prophets in the progress of the Church. Recalling the revelations of Brigham Young, President Nelson says, "He accomplished all that God required at his hands. But he did not receive all the revelations that belong to this work; neither did President Taylor, nor has Wilford Woodruff. There will be no end to this work until it is perfected."
Read more at Newsroom.ChurchofJesusChrist.org.