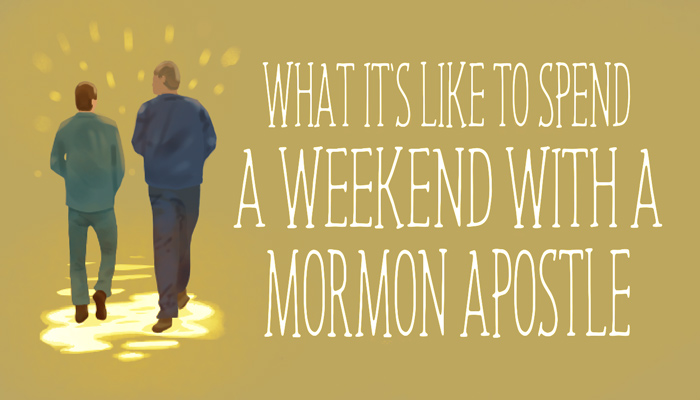 Seeing a Mormon apostle in real life is not an experience one easily forgets. Spending a weekend with one is downright mind blowing. That's what I was asked to do earlier this year.
I had been interning as a lowly BYU student with the Church's Public Affairs Department in the Pacific Area, based in Auckland, New Zealand. An apostle (along with a few other General Authorities) was scheduled to make a trip to Tonga, and I was asked to be part of his entourage to cover the trip for Mormon Newsroom Pacific.
What an opportunity, right? Needless to say, I was excited. We've all read about prophets of God in the scriptures—we've heard them speak at General Conference, but I was going to have the opportunity to get a little peek at the behind-the-scenes action. The day-to-day stuff. I was going to see what happens after the meetings.
I got a special glimpse at the life of an apostle, and I want to share some of what I saw and learned with you.
DISCLAIMER: What you're about to read is my experience with one apostle, though I will generalize what I learned to the whole Quorum. I recognize that this could be a logical fallacy, as one apostle could be very different from the others … though when it comes to the points I'll bring up, I doubt it.
They believe it. They really do.
Have you ever wondered if the leaders of the Church are just pulling your leg? That maybe none of this—the gospel, the teachings, God—is real, and these old guys are just stealing your tithing money?
They're not. They're really not. These guys are for real. They practice what they preach. It's in their core. They don't just get back to their hotel, grab a (root) beer and laugh at the elaborate scheme they've created (believe me, we were in the same hotel). They are all in. (See next section).
They have amazing stamina.
All I did for that weekend was take pictures and write stories, but I was exhausted at the end of every day. An apostle's schedule is insane. It's just one event after another after another, back to back, being the keynote speaking at every one of them. His schedule looked like a Tetris board gone berserk. They throw the nine-to-five template out the window.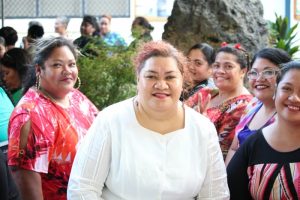 And remember—these men aren't exactly in their prime.
I'm a sprightly 25-year-old and was drained at the end of every day. I honestly have no idea how these men have the energy to do what they do. I have no doubt that they get a little boost from the other side of the veil, because that's the only explanation.
You have to ask yourself, if the Church is just some elaborate plot, why would the orchestrators of that plot work as incredibly hard as they do for virtually nothing in return, when compared to their traditional careers before the Quorum? It just doesn't add up.  
They have incredible wives.
We often forget, but the Authorities' wives are with them every step of the way, and they're spiritual powerhouses.
This apostle's wife brightened up every room she entered (and not just because I think she looks a little bit like Meg Ryan). While his messages were undoubtedly powerful, I was blown away by the insights she shared publicly, and the kindness she demonstrated personally.
Even though they're rarely the object of public scrutiny, never underestimate the Apostles' wives.
They're the personification of humility.
Everywhere this apostle went, he was the center of attention by default, but not by any personal aggrandizement. He was soft-spoken, meek and willing to listen.
I watched as he stood in front of hundreds and asked them to voice their questions and concerns. I watched as he asked to have a picture taken of him and the local men who drove him and the other G.A.'s to their meetings. I watched as he shook hands with each and every youth who performed at the small welcome celebration in the lobby of the hotel we stayed at.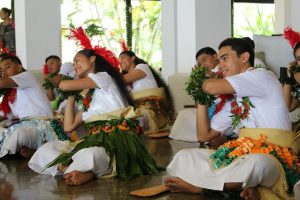 I witnessed things as small as him walking through the palace gate to meet with the Queen of Tonga, something that impressed some very important officials (whom I don't think I'm allowed to quote), because everyone else gets dropped off right outside the front door. Something I'm positive he didn't think twice about, because it's just part of who he is.
I watched a man who understood the weight of his calling and who bore it with great humility.
The Church does so much more good than any of us realize.
As stewards over the Church, apostles watch over projects going on around the world, most of which you and I never hear of. I got to accompany the apostle and other General Authorities to many of these locations in Tonga.
There are huge farms, humanitarian projects, incredible self-reliance initiatives and so much more going on that we just don't see. The Church truly is a living example of the scripture that exhorts "that ye should do alms unto the poor; but take heed that ye do not your alms before men to be seen of them … do not sound a trumpet before you … But when thou doest alms let not thy left hand know what thy right hand doeth."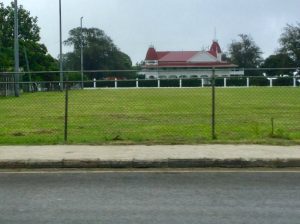 And it's not just about members. One of the main purposes of the visit was to meet with Her Royal Majesty Queen Nanasipau'u just to talk about how the Church can help everyone in Tonga, no strings attached. The Church is a more powerful force for good in the world than I had ever imagined.
You're with the right Church.
Apostles are human, too. They can get sick. They can make mistakes. They can offend people. But I do not doubt for one second that they are doing the very best they can, and that God supports them in their calling.
Testimony is personal, you've got to build it, use it and maintain it by yourself, but it sure is reassuring to see the power of the gospel in action. It's nice to see for yourself that it works, that it's effective and that our leaders know it—even backstage.