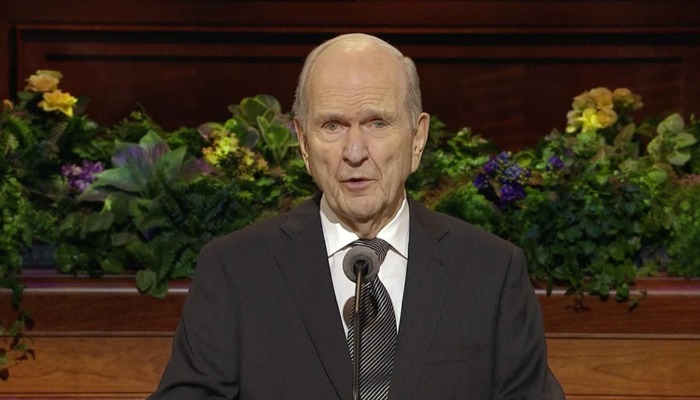 I was walking out of the temple. There were two ladies waiting just outside the main gate. They hollered at me and asked something to the effect of, "We understand your church has a bonafide prophet. What does he teach?"
As I recall I gave some boring and rote answer. Looking back, the answer I gave wasn't necessarily incorrect, but I cringed at my lack of preparation. I believe that the Lord speaks to His children through a living prophet and yet I was unable to relay those messages with any specificity. From that point on I made sure that I always held in remembrance the words that I had received from the living prophet.
The following are crucial lines pulled from each of President Nelson's conference addresses from the last ten years.

2009
"Our prayers follow patterns and teachings of the Lord Jesus Christ. He taught us how to pray. From His prayers we can learn many important lessons. We can begin with the Lord's Prayer and add lessons from other prayers He has given."
"[God's] timeless offer to provide personal revelation is extended to all of His children. It almost sounds too good to be true. But it is true! I have received and responded to that heavenly help. And I have learned that I always need to be ready to receive it."
2010
"We teach that God's love for His children is infinite. Regardless of race, nationality, or gender, He loves all of them. He has done so from the beginning and will continue to do so. He invites all to gain eternal exaltation for their family."
"Paul wrote to young Timothy, "Let no man despise thy youth; but be thou an example of the believers, in word, in conversation, in charity, in spirit, in faith, in purity." That counsel is just as valid for us now as it was then."
2011
Speaking of the world's turmoil, "We have great cause for concern. But we do not need to let our fears displace our faith. We can combat those fears by strengthening our faith."
"One of the most important concepts of revealed religion is that of a sacred covenant…God promised to send a Savior for His children, asking in turn for their obedience to His law."
2012
"[Some] live from day to day without an awareness of God and His goodness unto them. How much better it would be if all could be more aware of God's providence and love and express that gratitude to Him."
"In this world filled with challenges, we do need help from time to time. Religion, eternal truth, and our missionaries are vital parts of that help."
2013
"Heavenly Father and Jesus Christ restored the Church, its doctrine, and its priesthood authority. Because of that Restoration, knowledge and essential ordinances for salvation and exaltation are again available to all people."
"A pivotal spiritual attribute is that of self-mastery—the strength to place reason over appetite. Self-mastery builds a strong conscience."
2014
"When we speak of faith—the faith that can move mountains—we are not speaking of faith in general but of faith in the Lord Jesus Christ."
"My dear brothers and sisters, if the Restoration did anything, it shattered the age-old myth that God had stopped talking to His children."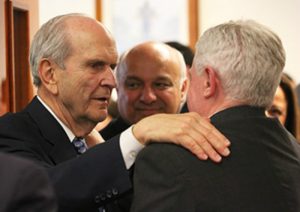 2015
"The question for each of us is: because of what I have heard and felt during this conference, how will I change? I invite you also to examine your feelings about, and your behavior on, the Sabbath day."
"[W]e need women who know how to make important things happen by their faith and who are courageous defenders of morality and families in a sin-sick world."
2016
"Think of this: the priesthood conferred upon us is the very same power and authority through which God created this and numberless worlds, governs the heavens and the earth, and exalts His obedient children."
"Each of us has likely had times when distress, anguish, and despair almost consumed us. Yet we are here to have joy? Yes! The answer is a resounding yes!
2017
"Jesus Christ, gave His life for us…so that we could have access to godly power—power sufficient to deal with the burdens, obstacles, and temptations of our day."
"If you were offered diamonds or rubies or the Book of Mormon, which would you choose? Honestly, which is of greater worth to you?"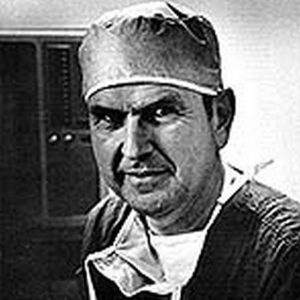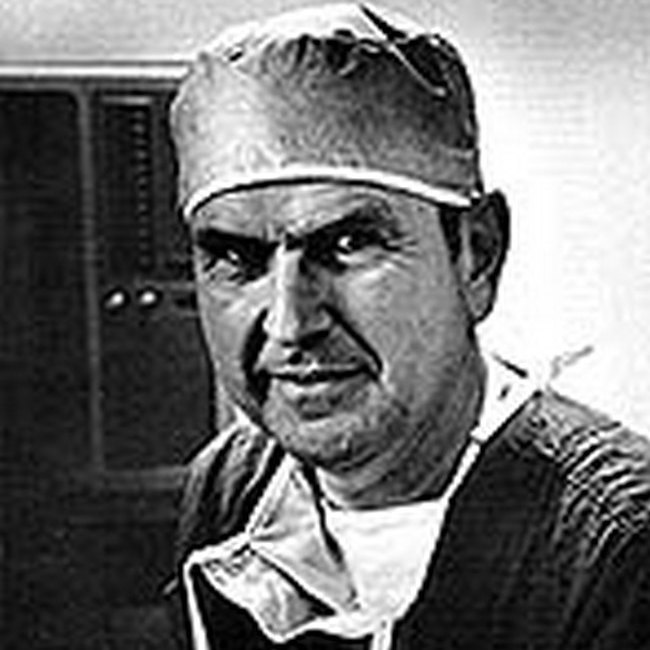 2018
"One of the things the Spirit has repeatedly impressed upon my mind since my new calling as President of the Church is how willing the Lord is to reveal His mind and will."
"Now, may I voice a concern? It is this: Too many of our brothers and sisters do not fully understand the concept of priesthood power and authority. They act as though they would rather satisfy their own selfish desires and appetites than use the power of God to bless His children."
"Our message to the world is simple and sincere: we invite all of God's children on both sides of the veil to come unto their Savior, receive the blessings of the holy temple, have enduring joy, and qualify for eternal life."
"Tonight we announce a significant restructuring of our Melchizedek Priesthood quorums to accomplish the work of the Lord more effectively. In each ward, the high priests and the elders will now be combined into one elders quorum."
"We have made the decision to retire home teaching and visiting teaching as we have known them. Instead, we will implement a newer, holier approach to caring for and ministering to others. We will refer to these efforts simply as 'ministering.'"
"My dear brothers and sisters, the assaults of the adversary are increasing exponentially, in intensity and in variety. Our need to be in the temple on a regular basis has never been greater."
"Some weeks ago, I released a statement regarding a course correction for the name of the Church. I did this because the Lord impressed upon my mind the importance of the name He decreed for His Church, even The Church of Jesus Christ of Latter-day Saints."
"It is time for a home-centered Church, supported by what takes place inside our branch, ward, and stake buildings."
"Through the years, whenever I have been asked why I chose to become a medical doctor, my answer has always been the same: 'Because I could not choose to be a mother.' "
2019
"Jesus Christ teaches the way back to our eternal home. He understands our Heavenly Father's plan of eternal progression better than any of us. After all, He is the keystone of it all."
"God's objective should be our objective. He wants His children to choose to return to Him, prepared, qualified, endowed, sealed, and faithful to covenants made in holy temples."
"Too many people consider repentance as punishment—something to be avoided except in the most serious circumstances. But this feeling of being penalized is engendered by Satan."
Listening to and understanding conference messages is one thing, remembering them is another. Even a brief review of President Nelson's messages goes a long way to retaining in our hearts what the Lord is telling us. The benefits we receive from the prophet's words are connected to the time we spend studying them.
How will you prepare for the question, "What does the prophet teach?"