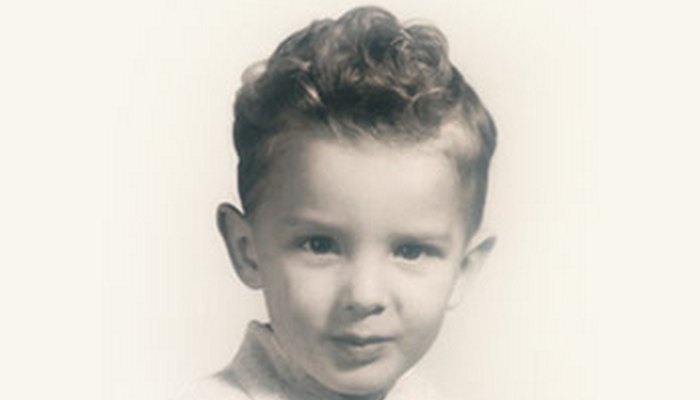 Neil L. Andersen serves as an apostle in the Quorum of the Twelve for the Church of Jesus Christ of Latter-day Saints. But did you know that he speaks four languages? English, French, Spanish, and Portuguese ("Neil L. Andersen"). In this biography of Neil L. Andersen, read about his early years and the miracles—large and small—he has seen in his life.
Life Lessons and Experiences
Raising Rabbits
When Neil was a boy living in Idaho, he raised rabbits. He remembers a time when he was seven years old and one of his favorites rabbits got out of its cage and escaped. Neil looked everywhere to find the rabbit, but with no success.
Finally, Neil paused behind an old barn and prayed to God for help in finding his rabbit. He received an impression that was a picture in his mind, showing a place beneath some boards. Neil looked there and found his rabbit. Neil L. Andersen later said, "This experience and many others like it taught me that the Lord responds to the small and simple prayers of all of us" (Liahona article "Elder Neil L. Andersen: Man of Faith").
Neil L. Andersen Meets Kathy
Neil was campaigning for student government at BYU when he met his future wife, Kathy Williams. He jokingly says, "Kathy was our best campaigner, and we got married to repay a campaign debt." Kathy says that when she first met Neil, "I thought he was the most remarkable man I had ever met, and that holds true to this day and forever."
Their first date with one another was on Kathy's birthday. Neil remembers that when they started courting, "I wondered how an insecure Idaho farm boy could attract a beautiful, intelligent woman from Florida." But then he remembered he did have a talent that might help: his ability to speak French.
I had been told that young women loved to hear French spoken to them. But, to my dismay, I realized I did not know the French words of romance. I only knew missionary words. I won Kathy's heart with ma chérie at the front, je t'aime at the end, and the plan of salvation in between.
Neil and Kathy would marry in the Salt Lake Temple. Neil speaks of her influence of his life saying, "Once I married her, the standards in my life went way up—being totally consistent in prayer and scripture study, keeping the commandments with precision.  She has a pure and disciplined faith" ("Neil L. Andersen" ; LDS Living article "5 Fun Facts about Elder Andersen").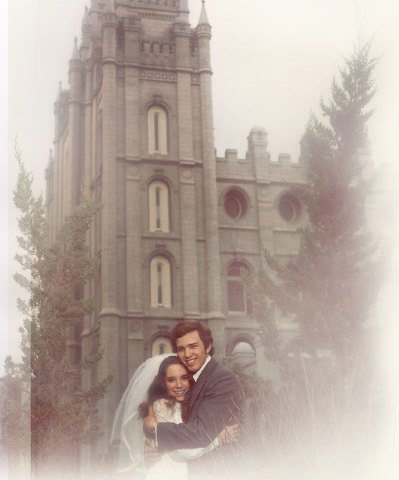 Did You Think To Pray?
One of Neil's many callings was as an Executive Director of the Church Audiovisual Department. He oversaw several projects, including installing audiovisual systems in the conference center, the launch of comeuntochrist.org, and the making of the movie The Testaments: Of One Fold and One Shepherd.
Neil regularly consulted with James E. Faust, second counselor of the First Presidency, while he served in this capacity. Once, Neil approached him with a problem he did not know how to solve. Faust said:
Neil, have you prayed about it? Have you prayed all night like Enos did? I've prayed all night many times to receive the answer to difficult challenges. That is how you will get your answer as well.
Neil has taken James E. Faust's advice to heart and says that, "he was right" ("Neil L. Andersen").
Missionary Service and Miracles
"You Know Enough"
To many missionaries, the prospects of leaving home, traveling to an unfamiliar place, and preaching the gospel there for two years can be very intimidating. Neil was no exception. Though he had always planned to serve a mission, he wasn't sure if he was prepared to do so.
One night, Neil prayed to God saying, "Heavenly Father, how can I serve a mission when I know so little?" He received his answer, "You don't know everything, but you know enough." With the guiding hand of the Lord, Neil served his mission in France. He was such a hard working missionary that he literally wore holes in his shoes ("Neil L. Andersen" ; Liahona article "Elder Neil L. Andersen: Man of Faith").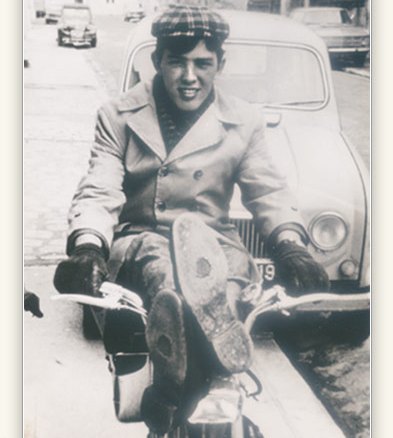 "Miracles Will Follow"
Neil had a growing advertising business in Tampa, Florida when he received the call to be the mission president for the France Bordeaux Mission. Advertising businesses are not easily transferred to others, but he accepted the call anyway, unsure of the future, but putting his trust in the Lord. Kathy says of Neil, "Neil is a man of great faith.  It is one of the things I love the most about him.  He believes that if we trust in God and do our part, miracles will follow."
And a miracle did follow. Even though the prospects of selling his business seemed unlikely, Neil received an unsolicited offer for it not long after accepting his call. He says, "It was clearly the Lord's hand in a miraculous way."
"We Can Do It Now"
Neil put as much effort into his time as mission president as he had as a missionary, and he wasn't alone. He challenged church members and missionaries to help the Bordeaux area grow from a district to a stake. He told them, "We can do it now, or we can wait and let your children or your grandchildren do it."
Neil also told his missionaries, "Don't live your life without miracles," and they did see a miracle in Bordeaux, France. Through all of their combined efforts, the district did become a stake not long before Neil's mission ended ("Neil L. Andersen").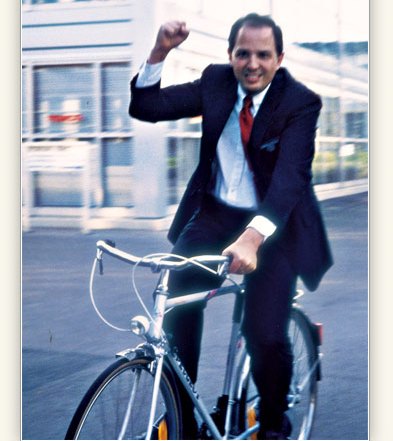 Blessings and Miracles
Defending the Faith
When Neil was a junior in high school, he was elected to represent the state of Idaho at a Student Burgesses held in Williamsburg, Virginia. Student representatives from all 50 states and some 37 countries around the world would also attend the event. This must have been an intimidating experience for a farm boy raised in the small town of Pocatello.
While at the Student Burgesses, some of the other students realized that Neil was a member of the Church. They started challenging Neil's beliefs, asking questions Neil had never been asked before. He says:
I remember praying in my mind that I would say the words that needed to be spoken. What followed was a little miracle for me. I told them more than I knew. I felt the power of the Lord as He guided me through sensitive explanations and the sharing of my deep convictions. I could feel the Spirit of the Lord as I spoke. At the conclusion they expressed their appreciation and quietly acknowledged their respect for what I believed.

I learned that there is a power and influence in this sacred work beyond ourselves and that it is worth defending. I understood that as we are true and faithful, 'ready always to give an answer to every man that asketh [us] a reason of the hope that is in [us],' the Lord will bless us beyond our own abilities.
Because of Neil's faith in the Lord, God lead him along and helped him defend the gospel (Liahona article "Elder Neil L. Andersen: Man of Faith").
Christmas Miracle
One Christmas season, when Neil was serving as a mission president in Bordeaux, France, he and his family traveled to visit the missionaries in the area. At the end of the trip on Christmas eve, Neil, Kathy, their four children, and four missionaries clambered into a van to head back to the mission home.
Earlier that day, the van had trouble shifting gears, but when the Andersen's stopped to check the transmission fluid, they found nothing wrong. But when the sky started to darken and the group was still two hours from Bordeaux, the third, fourth, and fifth gears stopped working entirely. The van crept along the French countryside slowly in second gear.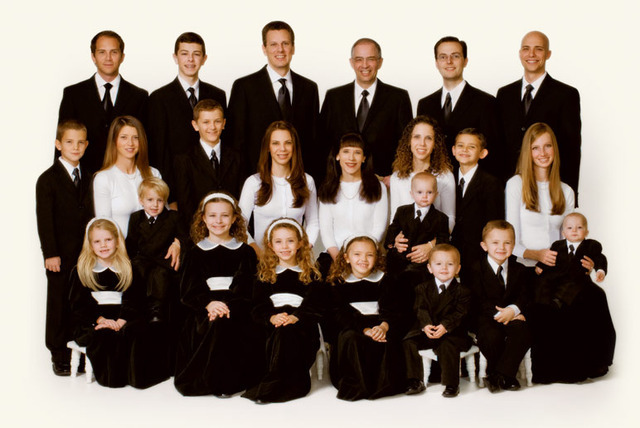 The nearest stop was at a convenience store that was about to close. Neil asked about rental car locations or train stations, but the store was not close to a large city and he got little response from those he asked. When he returned to the van, his daughter, Kristen, suggested they pray. The company of ten did so.
They continued slowly on the road, pulling off at a small French village. The van stopped right in front of an inn. Neil and some of his children went inside. Neil explained what had happened to the innkeeper, who tried to help. The man made some calls, but learned that the nearest train did not leave until tomorrow morning and all rental car locations were closed.
Neil asked the innkeeper if he would be willing to rent out rooms to ten people. The innkeeper looked at Neil's children and said:
Mr. Andersen, of course I have rooms here that you can rent, but you do not want to spend Christmas Eve here in the inn. Children should be home as they await the excitement of Christmas morning. I will lend you my car and you can go to Bordeaux tonight.
Neil was amazed by the man's kindness, but explained that ten people probably wouldn't be able to fit inside a small French car. The innkeeper then explained that he had an old van he used for farming that he would lend to the group. When Neil tried to offer the man money, he refused it and told Neil that he could return the van after Christmas. On their way home that evening, Neil and Kathy thanked God for the kindness of the man and for their Christmas miracle (Ensign article "Room in the Inn").
After Neil L. Anderson Was Called An Apostle
Neil L. Anderson graduated from Harvard with a masters in business administration. He and Kathy have raised four children and lived in France, Spain, and Brazil for his various callings in the Church. Some of those callings included being a member of the Brazil South Area Presidency, a member of the First Quorum of the Seventy, and a member of the Presidency of the Seventy ("Neil L. Andersen").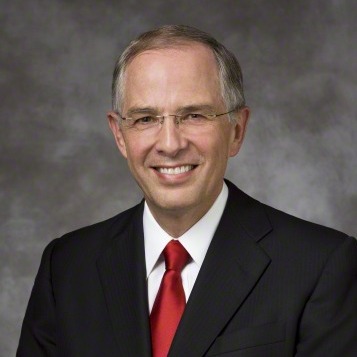 On April 4, 2009, Neil L. Andersen was called as an apostle for the Quorum of the Twelve ("Elder Neil L. Andersen"). Neil believes in—and has seen—miracles large and small in his life. In his talk, "A Spiritual Work," he says:
We cannot always see the end from the beginning. We trust in the Lord and wait upon Him, knowing that in His own time and His own way, He will bring about His miracles.
Neil L. Andersen has lived by the guidance of the Lord and received the blessings of miracles in his life.
To learn more about Neil L. Andersen, check out his Facebook Page or visit the links below.