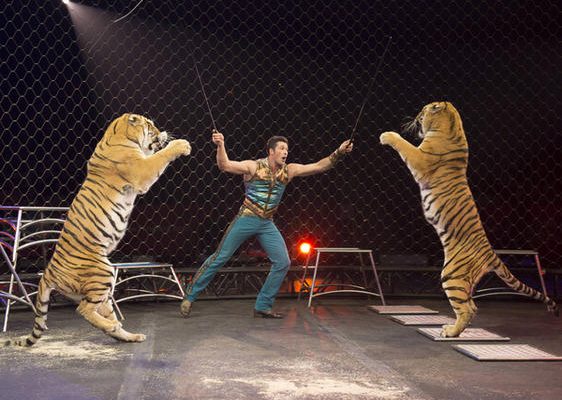 The following article was written by Amber Clayson for Deseret News. 
Boxes, crates and semi-trucks overflowing with costumes, cages, lights, floats, props and tools are packed beneath the seats at EnergySolutions Arena this weekend.
Not to mention the personal microwaves of the performers.
The Ringling Bros. and Barnum & Bailey circus arrived in Salt Lake City, and with the circus comes the unique lifestyle of approximately 300 cast and crew members who travel with the circus. They essentially bring everything they own with them.
Circus operations and production manager Brett Van Fleet is no stranger to the circus lifestyle.
"People live on the circus," he said. "It's a family tradition for many circus performers. Some of their parents and grandparents performed here. We've had people working for us for over 30 years. It's a way of life."
Van Fleet, a member of The Church of Jesus Christ of Latter-day Saints, started working for the circus seven years ago.
Read Clayson's full article at DeseretNews.com.