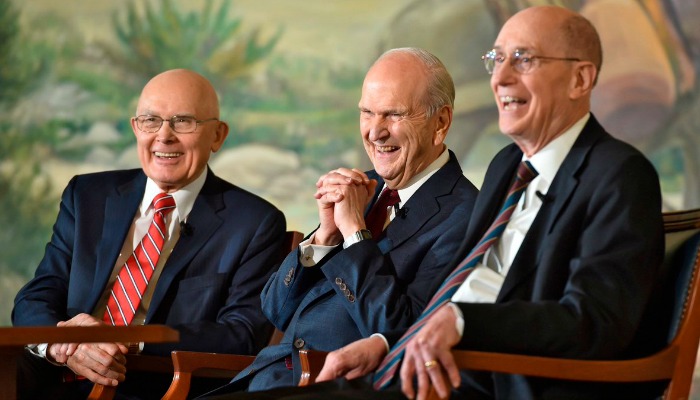 President Russell M. Nelson presided with President Henry Eyring conducting.
President Dallin H. Oaks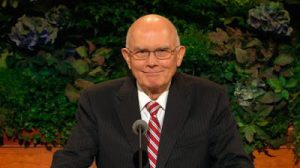 In mortality, we are subject to the laws of man and God. President Oaks has had the experience of judging according to both. This has given him an increased appreciation for the atonement. Under man's law, there is the possibility of life in prison without parole. Not so under the laws of Christ. Christ redeems.
The atonement opens the door to all who repent. A message of hope for all, including those who are no longer in the Church. Repentance is not easy, but the prize is worth the price. Repentance is a privilege. Alma's inspired teachings: begin with faith; then we must repent. We must repent of all our sins, actions, inactions—no one is exempt. Confession; take the sacrament; deny ourselves of ungodliness; become holy without spot.
Accountability entails both mortal and immortal judgment. Mortal judgments are made by church leaders. They don't forgive sins or judge you as perfect. Only God can absolve. An unrepentant person will remain unclean. The final judgment follows the resurrection and comes to all of us, according to our works and the desires of our hearts. After His judgment, we will all confess that His judgments are just. In the resurrection, all things are restored to their proper order, good to good, evil to evil.
We must repent before the final judgment. The atonement gives us the way. Repentance is not as certain in the Spirit World. This is the time when we are most susceptible and pliable. Cleansed by repentance we can qualify for eternal life. God invites all and extends the arm of mercy.
"Because of God's plan and the Atonement of Jesus Christ, I testify with a "perfect brightness of hope" that God loves us, and we can be cleansed by the process of repentance."
Elder Juan Pablo Villar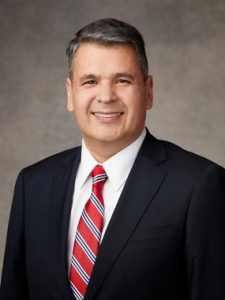 A physical body is an amazing gift from our Heavenly Father. Our muscles grow only when they use them, and that's the way it is with our spiritual gifts. Learning about faith won't grow faith.
His brother had joined the Church and was serving a mission. Just finishing high school, Elder Villar had an opportunity to visit him. His brother took him out for more than 10 hours walking, greeting, and visiting. He gained knowledge and a witness of how lives were being changed. His faith grew that day even though he wasn't a member of the Church.
Months later he was baptized and served a mission himself. He is learning to exercise those muscles (spiritual activities that build spiritual muscles).
"The Savior invites us to follow His perfect example, to exercise our faith in Him and His Atonement, and to expand all the spiritual gifts that we have been blessed with."
Elder Gerrit W. Gong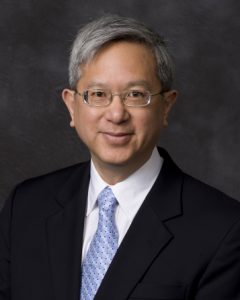 Trying to fall asleep by counting sheep. He worries about missing or losing one, and that keeps him awake. At this Easter season, we celebrate the Good Shepherd, who is also the Lamb of God. He calls us in His voice and His name. They know His voice. Inspiration comes to do good and to serve Him. Our Good Shepherd enfolds us…goes after both the 90 and 9 and the single lost sheep. We gather unto the flock. Shepherds in Israel minister in love. Feed His lambs and sheep. He warns of false prophets in sheep's clothing. We gladly seek to join His work of gathering and ministering.
Come, and fear not. Learn how mercy can temper justice. The Savior knows when we feel uncertain or afraid. Whatever our circumstances, He shall gather us unto His bosom. He invites all to find peace and fullness of joy. He teaches the shepherds of Israel to minister in love.
"Our Good Shepherd cautions that shepherds in Israel must not slumber, nor scatter or
cause the sheep to go astray, nor look our own way for our own gain."
Elder David A. Bednar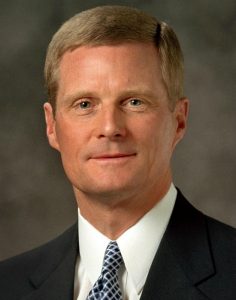 The programs and activities of the Church are becoming ever more home-centered and church-supported. We should ask in our church meetings what we are learning at home. We have a personal responsibility to learn and live the Lord's teachings. Our homes are the ultimate setting for learning, living, and loving. We need to learn for ourselves.
We live in a world that is in commotion. We can't expect to get everything we need from attending church or from what other people tell us. The ultimate MTC is in our homes. Our most instructive Sunday School classes are in our homes. Family History Centers are in our homes. Temple preparation classes are in our homes. Making our homes sanctuaries is essential in these latter days and will be even more vital in the future.
What can we appropriately say about the temple experience? We are sometimes reluctant to say anything. Thus, many go unprepared. Two guidelines: We always should speak about His holy house in reverence and not discuss the holy symbols or the things we promise not to reveal. We may discuss the purposes and doctrines of the temple (a rich library of resources exists for this). Share our spiritual feelings. Discuss the laws of the temple. Use the Old Testament and Pearl of Great Price.
You can do this. Enabling blessings will flow to you. Doors will open, the light will shine.
"Making our homes sanctuaries wherein we can "stand in holy places" is essential in these latter days."
Elder Kyle S. McKay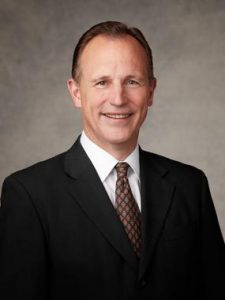 God's timing is different from ours. Patience is key. There are immediate blessings in waiting on the Lord. Softening of hearts, easing of burdens, peace, immediate hope. He promises the presence of His love…immediately.
Stories of addiction recovery and overcoming grief give examples of receiving peace in the midst of long trials. Our mere preservation is because of the immediate attention of God.
Deliverance can take a lifetime or longer. But the goodness of God is immediate.
"Our mere preservation is a tender and powerful manifestation of the immediate goodness of God."
Elder Ronald A. Rasband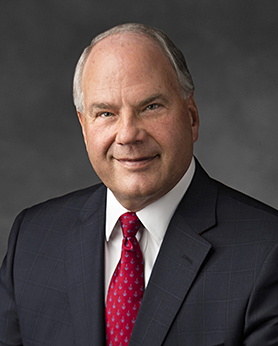 "Go ye unto your homes and ponder…" is the next step in taking to heart the messages of conference. The devil rages in the hearts of men and stirs them up in anger against that which is good. Guards on watchtowers warn of dangers. Security and safety. Our homes are fortresses against the evils of the world. We help one another stay on the covenant path.
We can become "new creatures" in God and feel the peaceful presence of the Holy Ghost. All this within the fortress of our homes. Strength is up to the spirituality of family members. The watchmen on the tower are our prophets. We are at war. Satan knows his days are numbered. His battle for each one of our souls rages on.
He entices us with flattery, a promise of comfort or a high when we are low. In time, we can be "past feeling." In contrast, we can be filled with the Spirit. We can shun the advances of the adversary. Examples from the Book of Mormon.
We are willingly obedient. We trust the Lord. We stand for the truth. We make and renew our covenants by partaking of the sacrament and going to the temple. Integrity, discernment, discipline, caution. As we strengthen our fortifications, we become more like Christ. Testimony is built slowly. As we press forward with faith, not fear, we become fortified.
"Seek to be like Jesus in all that you do, shun evil and temptations, be honest in heart, be upright and pure, show compassion and charity, and love the Lord your God with the devotion of a true disciple."
President Russell M. Nelson
We thank the Lord for His inspiration and protection. It's remarkable how the themes of the talks fit together. The music and prayers have been blessed. A spiritual feast. We hope every member's home will become a heavenly place for study, prayer, and faith. God's objective should be our objective. We now have 162 dedicated temples. The earliest ones stand as witnesses to the effort of our forebears.
The pioneer temples will undergo restoration with an effort to preserve historicity. Plans for the renovation of the Salt Lake Temple, Temple Square, and the adjoining plaza near the Church Office Building will be announced on Friday, April 19, 2019. He also said the Manti and Logan Temples will be renovated in coming years. (Plans for a major renovation of the St. George Temple were announced in January.) Each temple will need to be closed for a period of time. Each temple will be rededicated.
President Nelson requested that we listen carefully and reverently. No verbal outbursts as he announced eight new temples. Say a quiet prayer of thanks.
Pago Pago, American Samoa
Okinawa City, Okinawa
Neiafu, Tonga
Tooele Valley, Utah
Moses Lake, Washington
San Pedro Sula, Honduras
Antofagasta, Chile
Budapest, Hungary