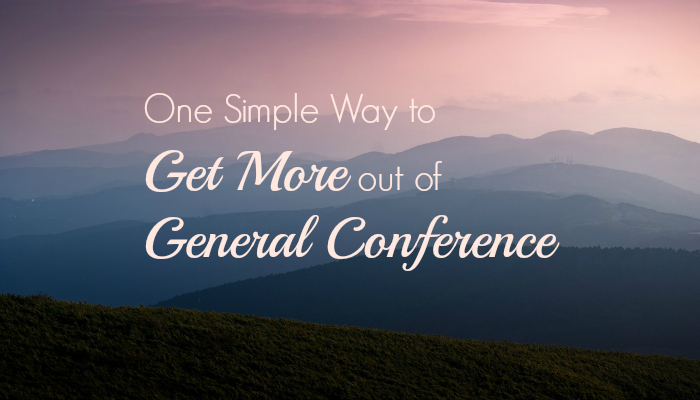 The next semi-annual General Conference of The Church of Jesus Christ of Latter-day Saints officially began with the women's session last Saturday, to be followed by the general and priesthood sessions this weekend. For those who blinked and had Conference season sneak up on them, it might be a bit too late to start on your Pinterest lists of "X Ways to Prepare for General Conference." This One Month Conference Preparation Countdown is probably out, too.
These are great resources for Conference preparation ideas, and there is a part in many of us, I suspect, that feels compelled to follow calendars and lists and "hacks" to help us feel that we are doing everything we can to be faithful disciples. At such times I find it helpful to remember that the gospel, in and of itself, is very simple. We don't need to stress ourselves out in order to gain something of value from the upcoming sessions.
Especially since becoming a mother, simply listening to Conference, much less preparing myself spiritually for it, has become a major challenge. I'll be lucky if I get to watch it without peering through crayon scribbles on my television screen this year. And don't even ask what I'm planning on serving for snacks. While the rest of you are nomming on the ubiquitous Conference Cinnamon Roll, my kids will probably be combing the carpet for cereal (don't worry, it hasn't been there as long as you think).
But seriously. I'm sure the day will come when my house is perfectly tidy and peaceful and I can plan and execute my meals to perfection and my children will actually sit still and listen to the prophets rather than hurl stuffed animals at their heads (there is a time and a season for everything, right?). In the meantime, I don't generally have the time or energy to curate the perfect, watercolor-illustrated journal, and my toddlers will probably just try to eat those adorable Pinterest printables, so I'm going to stick to the one thing that makes the most difference for me.
Have a General Conference "Fast"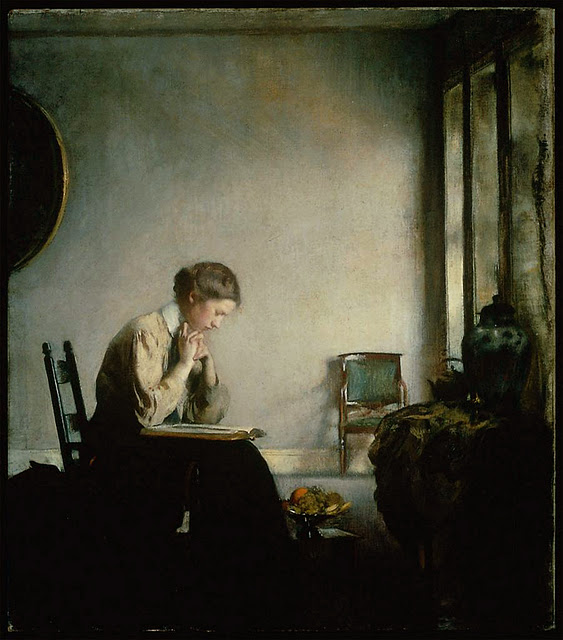 And I'm not talking about the kind where you don't eat, although that is certainly an effective tool for increasing your spiritual receptiveness leading up to Conference. I'm talking about eliminating a lot of the "noise" that makes life distracting and Spirit-drowning in the first place. For the rest of this week, try putting down your phone. Stay away from social media. Turn off Netflix. Listen to hymns or calming, uplifting music. Don't cook big, time-consuming meals. Limit activities where you can to allow yourself time to sit quietly. Allow the Holy Ghost the chance to prepare your mind and heart during those quiet moments. Simplify. Ponder. Be still.
Ok, go ahead and clean the crayon scribbles off your TV and vacuum your floor. I don't believe in anarchy. And yes, you have my permission to go look at some other ideas to help you get ready. But don't get so sidetracked by all the things you could do to make Conference awesome that you spend all 8+ hours thinking about the things you didn't do (or sleeping because you were up all night making personalized General Conference kits for each of your kiddos).
Now go and get ready for the best General Conference yet!
Just don't overdo it.