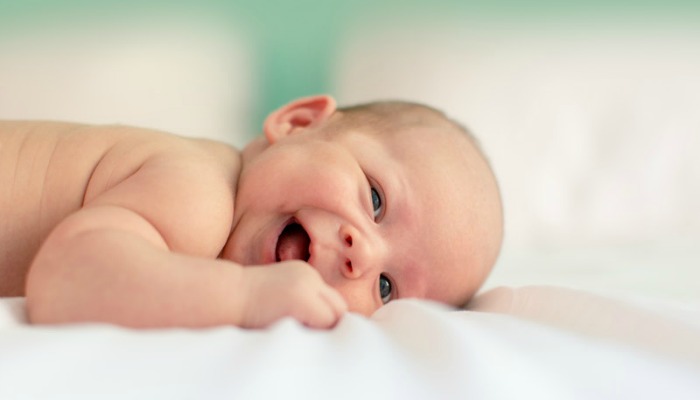 Many mandatory quarantines began about eight months ago. Many married couples choose not to social distance from one another if you know what I mean. If you are in this boat, you might be looking for some baby name ideas. Here are 20 names inspired by early pioneers in church history.
Girls Names

Lucy
Inspiration: Lucy Mack Smith
Meaning: "Light"
Origin: English
Popularity: #48
This name is inspired by Joseph Smith's mother, Lucy Mack Smith. While the traditional spelling is "Lucy" but there are also alternative spellings for this name including Lucie, Lucey, and Luci.
Emmeline
Inspiration: Emmeline B. Wells
Meaning: "Work"
Origin: French
Popularity: #767
There are two ways to pronounce this name, the first is "Emma-line" and the second is "Emma-leen." Both are cute and the name has so many possible nicknames. For example, you could use Emme, Emma, or Linny as nicknames.
Lula
Inspiration: Lula Green Richards
Meaning: "Famous Warrior"
Origin: English
Popularity: not in the top 1000
Lula Greene Richards founded the Women's Exponent in 1872 with Emmeline B. Wells. The name Lula originated as a nickname for the names Louise, Louisa, Talula, and Luella.
Maxie
Inspiration: Maxie Maxwell
Meaning: "Greatest"
Origin: American
Popularity: #799
Maxie Maxwell was a part of the Mormon Battalion. Maxie was a man, but I think that the name "Maxie" would be adorable for a girl. He left Pueblo, Colorado, in 1847, as a sick detachment of the Mormon Battalion. He arrived in Salt Lake City about a week after Brigham Young.
Celia
Inspiration: Celia Hunt
Meaning: "Heaven"
Origin: Latin
Popularity: #863
Celia Hunt traveled across the plains with the Mormon Battalion. Celia was the wife of Jefferson Hunt, and she came to Salt Lake City with her six young children. Her name was incorrectly recorded in church records as "Seeley" which would make an adorable nickname for a girl named Celia.
Jane
Inspiration: Jane Manning James
Meaning: "God is gracious"
Origin: English
Popularity: #277
Jane Manning James is well known because she was one of the first African-American women to enter Utah. She was known to many as "Aunt Jane" and was born in Connecticut in 1822. After joining the Church in 1841, she lived with the Smith Family in Nauvoo and later lived with the Young Family.
Maud
Inspiration: Maud May Babcock
Meaning: "battle might"
Origin: French
Popularity: not in the top 1000
Maud May Babcock was a "petite woman with a resounding voice." For a more common spelling, you could spell the name with an "e" at the end (Maude). Babcock was the first woman to become a professor at the University of Utah. She met Susa Young Gates and was later baptized. Most notably, Babcock was a leader for women's suffrage in Utah.
Josephine
Inspiration: Joseph Smith Jr.
Meaning: "God will increase"
Origin: French
Popularity: #89
This is the female version of the name Joseph. Possible nicknames include Josie, Penny, and Jo. This name is very feminine while still having a very rich history within the Church.
Jennie
Inspiration: Lucy Jane "Jennie" Brimhall
Meaning: "white wave" or "fair phantom"
Origin: English
Popularity: #996
Lucy Jane Brimhall, one of the first sister missionaries, went by the nickname, Jennie. While "Jennie" is usually a nickname for the name Jennifer, it can also be a really solid name on its own.
Related Link: 36 Unique (And Adorable!) Baby Names with Religious Undertones
Boys Names

Jarvis
Inspiration: Jarvis Johnson
Meaning: "Spearman"
Origin: English
Popularity: #908
Jarvis Johnson was a member of the Mormon Battalion at age 17 and arrived in Winter Quarters, Nebraska. He later traveled across the plains again with the Brigham Young Company at the age of 18 to go further west. Jarvis is a cool name not only because it is a nod to the Marvel assistant, but because of this great pioneer. 
Ephraim
Inspiration: Ephraim Ainsworth
Meaning: "very fruitful"
Origin: Hebrew
Popularity: #979
This name is from the scriptures but it is also a very common pioneer name. Ephraim Ainsworth was an immigrant who traveled to the United States via ship at age 18. He was a beneficiary of the Church's perpetual emigration funds which allowed him to eventually travel west.
Soren
Inspiration: Soren Christoffersen 
Meaning: "severe"
Origin: Scandanavian
Popularity: #551
Soren Christofferson joined the Church in his home country of Denmark. He had a great desire to join the saints in America and after four years of trying to convince his wife, they eventually decided to separate. Soren traveled to America with two of his sons. He later served three missions in Denmark and led a company of 337 Scandinavian saints to zion.
Smith
Inspiration: The Smith Family
Meaning: "blacksmith" or "skilled worker"
Origin: English
Popularity: not in the top 1000
This is the last name of many great prophets, used as a first name. It is inspired by Joseph Smith Jr., Joseph Fielding Smith, Joseph F. Smith, and many others. Using last names as first names has become a big trend recently.
Oliver
Inspiration: Oliver Cowdery
Meaning: "Descendent of the ancestor"
Origin: English
Popularity: #3
Oliver is a very popular name and has been for a very long time. But, if you like the name and are looking for something meaningful, Oliver Cowdery could be a great inspiration. Cowdery worked as Joseph Smith's scribe and was an essential part of the translation of The Book of Mormon into English.
Parley
Inspiration: Parley P. Pratt
Meaning: "trader"
Origin: English
Popularity: not in the top 1000
Parley is not a very common name but that doesn't mean that it isn't meaningful. Parley P. Pratt was one of the first apostles of this dispensation and he served six missions to England during his lifetime. He was a faithful friend to the prophet Joseph and continued to be an important presence in the Church after the prophet's death.
Mack
Inspiration: Lucy Mack Smith
Meaning: "son of…"
Origin: English
Popularity: #584
This is Lucy Mack Smith's maiden name but it makes the cutest name for a little boy. A well known "Mack" within the Church is Tabernacle Choir director Mack Wilberg.
Ford
Inspiration: Wilford Woodruff
Meaning: "river crossing"
Origin: English
Popularity: #561
Wilford Woodruff was the fourth modern prophet. He was also the prophet that received the revelation and made the announcement that the practice of plural marriage should be discontinued. In total, he served six missions throughout his lifetime and was the prophet for nine years. "Ford" is a more modern version of the name "Wilford" but it can still be tied back to church history.
Related Link: How to Find the Perfect Baby Name 
Gender-Neutral Names

Taylor
Inspiration: John Taylor
Meaning: "one who tailors clothes"
Origin: English
Popularity: #134 for girls, #599 for boys
John Taylor was the third president of the Church. He was a very good friend to Joseph Smith and accompanied him to Carthage Jail and was seriously wounded in the same event that took the Prophet's life. Taylor continued to be faithful after enduring and witnessing harsh persecution throughout church history.
James
Inspiration: Jane Manning James
Meaning: "supplanter"
Origin: Hebrew
Popularity: #6 for boys
As we mentioned before, Jane Manning James was a remarkable woman. While this was her last name, it is generally used as a first name for boys. While this is a traditionally male name, its popularity as a girl's name is growing in the United States.
Beckett[e]
Inspiration: Deseret
Meaning: "bee cottage"
Origin: English
Popularity: #215 for boys, not in the top 1000 for girls
This name's pioneer heritage is more in the meaning of the name. With the beehive being the state symbol of Utah and being a part of church history, this is a great way to honor that, without using the name of a well-known prophet or other pioneers.
*Popularity is based on the 2019 United States Social Security Administration's ranking system.
Do you know anyone with these names? Share in the comments.