The Church of Jesus Christ of Latter-day Saints changes all the time. Policies change, culture changes, leaders change, numbers change, technology changes, and we've seen some huge changes just in the last year that Mormons worldwide are pretty excited about. To give you an idea of just how many changes have happened, here are fifty of them that have happened in the last 50 years:
Church meetings/programs
1. Sunday meetings used to be scattered throughout the week.
2. Before 1980, Primary-age kids went to Junior Sunday School.
3. The sacrament used to be administered during Sunday School.
4. Young single adults used to either be "Master M Men" or "Golden Gleaners."
5. The Primary program for girls age 9-11 used to be called the Lihomas program (little homemakers). Classes were called Gaynotes, Firelights, and Merrihands.
6. Later the Lihomas program was renamed the Merry Miss program.
7. Home/Visiting teaching used to be a thing (you all remember that one).
8. The Church is much less involved with Boy Scouts of America than it used to be.
9. David O. McKay was the prophet and president of the Church 50 years ago.
10. 50 Years ago, Thomas S. Monson was the newest member of the Quorum of the Twelve Apostles.
11. Church leadership is more diverse now than it ever has been.
Missionary work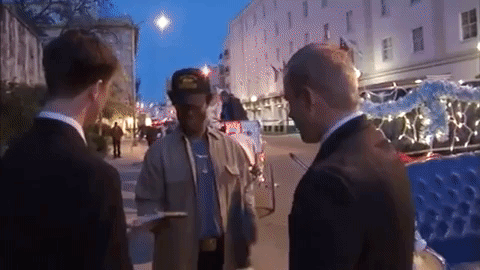 12. Mormon Missionary dress and grooming standards have changed (along with many other rules).
13. Missionaries shifted from memorized discussions to teaching through Preach My Gospel.
14. Before 1978 (when the MTC became operational), missionaries were trained in the Salt Lake Missionary Home.
15. The length of LDS missions has changed a few times. Some went on missions for two and a half years, later the Church tried out one and a half year-long missions (18 months). Now it's two years for men and 18 months for women.
16. Missionaries now have about half as many "key indicators" as before (a fairly recent change).
17. More Mormon missionaries worldwide, and they're younger than ever. There were 7,178 missionaries called in 1968, and over 67 thousand in the field today.
18. Many more sister missionaries than ever before (though statistics seem to be unavailable).
19. More Mormon missions worldwide (98 by 1972, now there are 421).
20. More Mormons worldwide (about 2.6 million in 1968, over 16 million today).
BYUs
21. More Mormons are going to college than ever before.
22. BYU has become much more selective during enrollment.
23. Campuses in Hawaii and Idaho have become part of the BYU family.
24. Women don't have to wear dresses at BYU anymore.
25. BYU lifted the ban on rock-n-roll dances (because dance moves like the jerk were too suggestive back in the 60s, BYU banned rock dances for awhile).
General Conference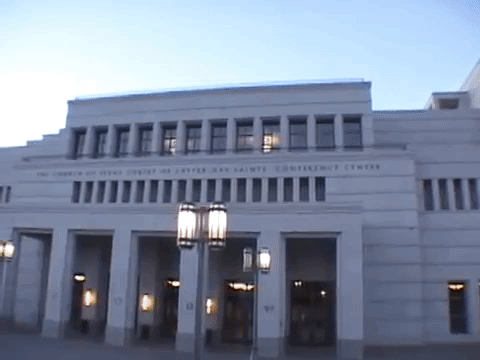 26. General Conference happens in the Conference Center now, rather than the Tabernacle.
27. Now we can watch General Conference from virtually anywhere in the world.
28. And now there's color TV, so we could finally see what color the MoTab dresses were.
29. The Priesthood session of General Conference was approved to be broadcast on T.V.
30. The General Women's session became a thing.
31. Priesthood session and the General Women's session are now semiannual rather than annual.
Temples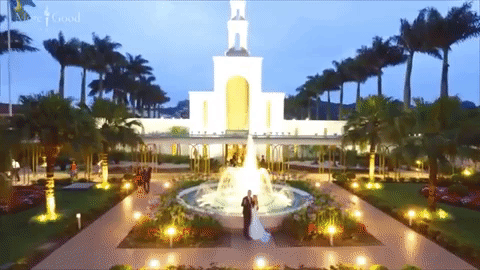 32. Temples are generally much smaller than they used to be.
33. In 1968 there were only 15 temples worldwide. Now there are 159.
34. The presentation of the Endowment ceremony has been updated.
35. The Priesthood and temple ban were lifted.
36. 50 years ago there were no temples on the continents of Asia, South America, Australia, Africa, or Antarctica. Now there are temples on every continent … except Antarctica.
37. Temple garment styles have changed over the years.
Culture
38. Wards used to put on Road Shows.
39. There used to be annual Church-wide basketball tournaments until 1971.
40. The Church opened the Polynesian Cultural Center.
41. Church leaders are now using social media.
42. Like the rest of the world, Mormons are marrying older and raising smaller families.
Miscellaneous
43. 50 years ago, Church Headquarters was still under construction in Salt Lake City, Utah.
44. The Church developed a 12-step addiction recovery program based on the Alcoholics Anonymous program.
45. Stake Seventies Quorums were discontinued back in '86.
46. Church headquarters no longer sends official letters to local leaders through the postal service. Now they use e-mail instead.
47. Antiquated family history records (microfilm, microfiche) are being digitized.
48. There are now more Mormons outside of Utah than inside.
49. Before 1990, ward budgets would come from local donations from the membership. Now they're allocated from the general tithes of the worldwide membership.
50. When ward or stake buildings were built, members used to physically help build them with their own hands. Now we leave it to the professionals.
Did we miss any??? Let us know in the comments.