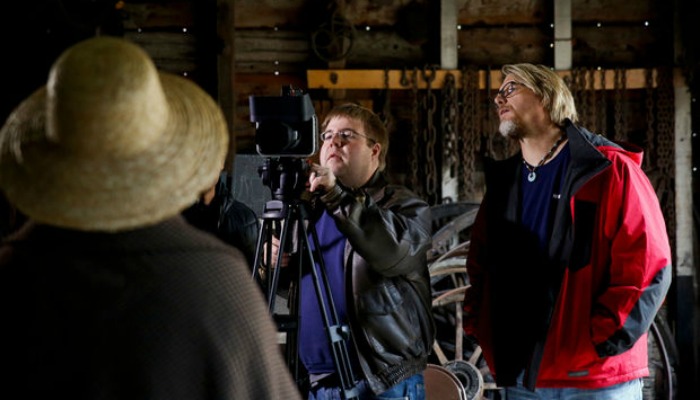 This article was originally written by Court Mann for the Daily Herald. The following is an excerpt. 
When Kels Goodman told members of The Church of Jesus Christ of Latter-day Saints in Tennessee he was researching "Book of Mormon" archaeology, they responded with, "Oh, you're on your way to South America?"
He had to do a bit more explaining after that.
"We said, 'No, it's right here in your backyard,' " Goodman recalled. "Then all of a sudden the gasps happen. But nobody came up and said, 'How dare you speak blasphemy.' If anything, we had more people coming and saying they agreed with what we were saying."
Goodman is making "Hidden in the Heartland," a new TV series that explores the possibility of events from "The Book of Mormon" happening in North America. Most scholarly research on the topic has focused on Mesoamerica and South America — academics have typically scoffed at the North America arguments — so Goodman's efforts are not without disagreement. Goodman hopes the reaction in that Tennessee ward, though, as well as his Kickstarter campaign that raised $10,000, signals greater interest in the topic and his show.
Read the full post at heraldextra.com.