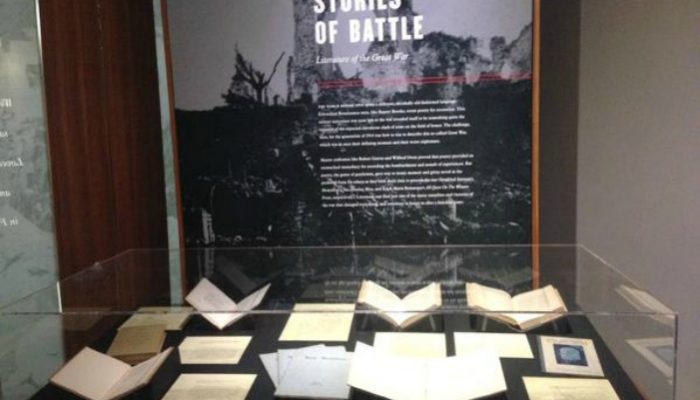 This fall, Brigham Young University commemorates the centennial of the first World War with a special exhibition in the Special Collections section of the Harold B. Lee Library.
The displays features highlights the lives and service of prominent members of The Church who served in the war, including Hugh B. Brown, who was later a member of the First Presidency, and Thomas C. Niebaur, who was the first Latter-day Saint to ever win the Medal of Honor. There are artifacts, journals, interactive displays, and a list of the nearly 500 students from BYU who served in the war.
BYU professor Robert Freeman said, "Our purpose has continued to be to educate, deepen gratitude and pay tribute to those who served." 
The exhibition runs through spring of 2015.