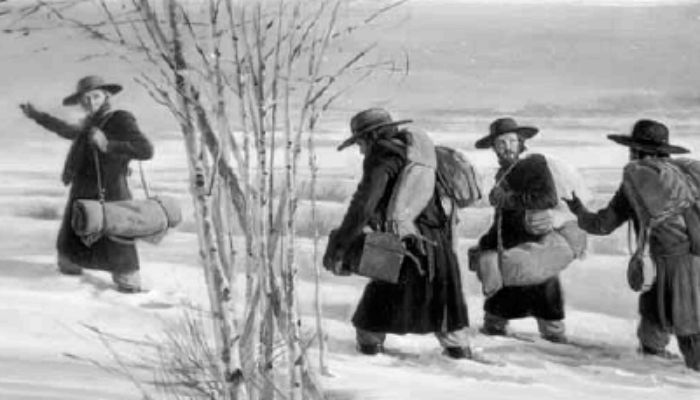 The Church History Department for The Church of Jesus Christ of Latter-day Saints recently explained their new database: Early Mormon Missionaries.
This database, a compilation of early Church members assigned to serve missions, includes the records of nearly 40,000 men and women. These early proselytizing missionaries, who served in the century following 1830, taught in 36 different countries and spoke to millions of people.
LDS.org explains that this database is built on two key sources: (1) missionary registers, and (2) a roster of missionaries.
A clerk first began recording information in the missionary registers, a set of large ledgers, in 1860. The information recorded on missionaries called to serve full-time missions include the missionaries' birth dates and places, parents's names, addresses at the time of their calls, baptism dates, mission assignments, setting apart dates and the dates they returned home. The missionary registers are housed in the Church History Library.
In 1925, Andrew Jenson put together a roster of missionaries in an attempt to record those who served missions prior to 1860. The resources Jenson had available were slim, and the information on the missionaries were scattered across multiple sources. Last year, a team of missionaries at the Church History Library worked together to verify Jenson's records and, ultimately, improved the roster. The missionaries added new names and corrected other information.
Despite the expansive amount of data available, the Church History Department is asking for the help of members to improve the database.
"We are especially interested in acquiring originals or digital copies of primary sources relating to your ancestors' missions, such as journals, letters, or photographs," the department explains.
Those who wish to upload documents, submit corrections, or add information can do so by clicking the "Submit Additional Information" button on the left hand side of the page, once looking at an ancestor's records.
The Early Mormon Missionaries database is primarily focusing on full-time proselytizing missionaries, and therefore will not add stake missionaries or those who were given the task of creating new settlements in Utah.