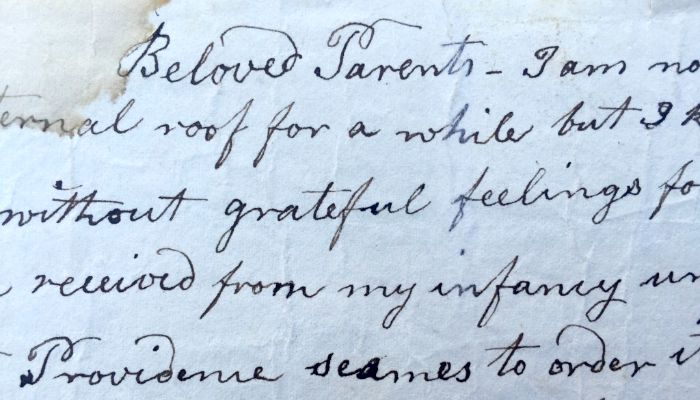 This article was originally published in Meridian Magazine by Reid N. Moon. Below is an excerpt. 
As I've mentioned in previous columns, I'm a treasure hunter–of historical artifacts.  I am particularly interested in early Church history.  A few months ago I spent several hours combing through stacks of letters that were written between Phebe and Wilford Woodruff.  This large group of letters had been recently acquired from descendants of Wilford Woodruff.  I was both fascinated and intrigued by the content of these letters.  It seemed as if each letter filled in a missing piece or clarified familiar stories in Church history.  I was especially interested to learn more about Wilford Woodruff's wife Phebe.
I first heard the name "Phebe W. Carter [Woodruff]" when I watched the Church video Mountain of the Lord [1993] many years ago.  There's a scene in the movie that shows Wilford Woodruff walking along a dirt road in Kirtland.  While he is walking, he hears the angelic voice of a woman [Phebe W. Carter] singing a hymn.  Wilford Woodruff soon joins in.  This surprises Phebe and she opens her second-story window to find out who is singing along .  It was Wilford Woodruff.  They were soon properly introduced and after a "lengthy" courtship of 2 1/2 months they were married.
To read the rest of the article, go to Meridian Magazine.