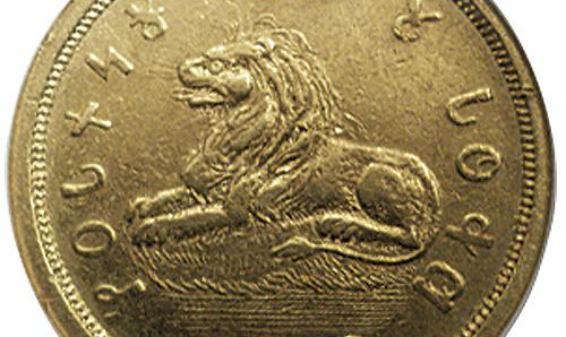 Recently, Fox News reported the auction of rare 19th century Mormon coins for amounts up to $705,000 per coin. While the fetching price seems surprisingly high, there are coins that sell for much more. What is fascinating is the history of these coins and the era they represent.
The coins that were sold in Salt Lake City last Thursday were minted in 1849, two years after the arrival of Brigham Young and the vanguard group of Mormon Pioneers in the Salt Lake Valley of Utah. The gold for the coins was brought to Utah by members of the Mormon Battalion, a group of pioneers that served in the United States Army during the Mexican-American War.
The Battalion was discharged in California, where some of them worked for John Sutter during the time that gold was first discovered in the American River, igniting the California Gold Rush. Some of that gold ended up in Utah as the members of the battalion rejoined Brigham Young and their families after completing their military service. The origin of the gold is part of what makes these coins so valuable.
The symbols on the coins reveal the degree to which Mormons had already established an identity for themselves as a distinct people: the clasping hands and the eye, for example, are religious images that can also be found on the exterior of the Salt Lake Temple.
Early Mormon pioneers, perhaps by necessity and also by choice, were largely independent from the institutions of mainstream America. During the early history of Utah, they not only created their own currency, but also their own cooperative manufacturing system and even their own alphabet. Many of these innovations faded into obscurity as Utah became more and more integrated with the larger United States, but they remain as historical testaments to a people determined to keep their unique identity while living in a diverse nation.