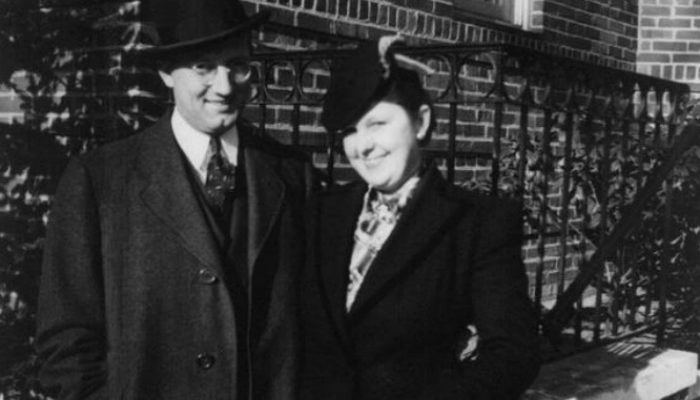 In 1940, FBI Agent James Ellsworth got on a plane to New York with false identification papers he'd been given, and spent sixteen months shadowing the German double agent William Sebold. Sebold and Ellsworth's work would result in the arrests of 33 German spies and is still known to this day as the largest espionage case in American history. Interestingly enough, all of this happened before the United States officially entered the second World War.
Ellsworth was a member of The Church of Jesus Christ of Latter-day Saints and had served as a missionary in Germany years before. In California, he left behind a wife and family, including his son Tom.
Tom Ellsworth recently shared his father's story and journals with historian Peter Duffy to be the subject of a new book: "Double Agent: The First Hero of World War II and How the FBI Outwitted and Destroyed a Nazi Spy Ring." James's journals gave Duffy a clear outline of the story to work with for his book.
While Duffy's book shares the secular details of the case, Tom Ellsworth recalls that his and his family were sustained by their faith in God during his sometimes uncertain twenty-year career with the FBI. Tom said in an interview with the Deseret News that he remembered that when his mother worried about his father, she would tell him to go to his closet and to pray. James Ellsworth told his family that even though he sometimes found himself in difficult situations he felt protected, and he never had to draw his gun.