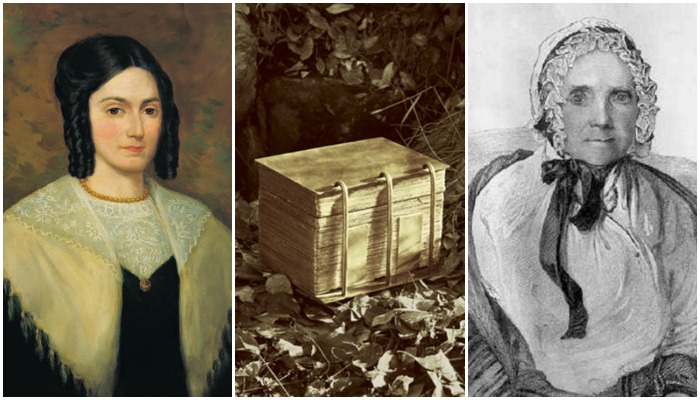 This article was originally written by Marianne Holman Prescott, for LDS Church News. The following is an excerpt. 
Within the first few pages of the Book of Mormon, readers come across the names of 11 witnesses, each who has signed his name as someone who has either seen or felt the ancient plates that Joseph Smith used to translate the Book of Mormon.
Although their names aren't included in the official list, four women can be added as additional witnesses of the physical reality and divine process Joseph Smith went through in the translation of the Book of Mormon.
"Each of these women — Mary Whitmer, Lucy Mack Smith, Lucy Harris and Emma Smith — aided in the translation of the Book of Mormon and offered her own witness of the plates' reality," said Amy Easton-Flake during one of the sessions of the Sperry Symposium on Oct. 23. "By recognizing their contributions, we not only place women back into the narrative in which they were integral actors, but we also expand the scope of ways to witness and what it means to be a witness."
Recognizing the four names are familiar to many Church members, Sister Easton-Flake joined with Rachel Cope, both assistant professors in the religion department at BYU, in sharing insights regarding the important role the four women played in the translation of the Book of Mormon.
Read the full article at deseretnews.com.