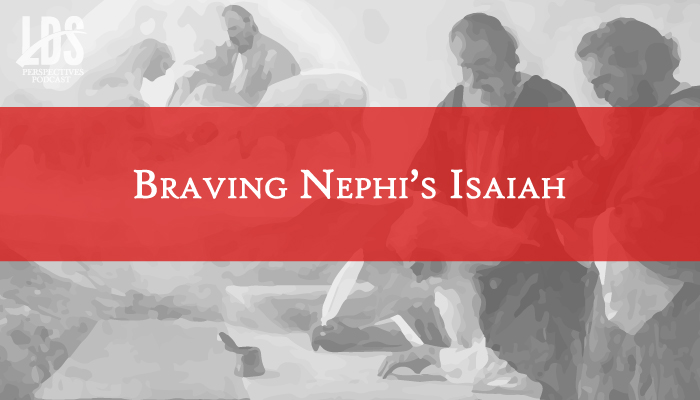 Joseph Spencer has spent much of his academic career studying covenantal history, including within Book of Mormon contexts.
Currently a PhD student in philosophy at the University of New Mexico, he is the associate director of the Mormon Theology Seminar, associate editor of the Journal of Book of Mormon Studies, and co-editor (with Adam Miller) of the book series Groundwork: Studies in Theory and Scripture, published by the Neal A. Maxwell Institute. He is the author of An Other Testament: On Typology (Salt Press, 2012) and For Zion: A Mormon Theology of Hope (Kofford, 2014).
While many may consider the Isaiah chapters in 2 Nephi a problem, Joseph Spencer sees them more as an answer to questions that emerge within the narrative. He maintains that making sense of Isaiah's place in the Book of Mormon is the essential key to making sense of the Book of Mormon.
Join Laura Harris Hales as she discusses with Joseph Spencer the daunting pursuit of studying Isaiah in the Book of Mormon.
Listen to the podcast here…
or at the LDS Perspectives website.
Then be sure to catch these upcoming fascinating podcasts:
11.16.16: Joseph's Seer Stones with Michael Hubbard MacKay
11.23.16: Lehi in Mesoamerica with Brant Gardner
11.30.16: Joseph, Mary, and Jesus with Eric Huntsman