This article was originally published in Deseret News by Valerie Johnson. Below is an excerpt.
Erma Rosenhan, of the Forest Dale 1st Ward, Salt Lake Granite Stake, has spent most of her life working on researching the names on her family line. Getting the records in the first place on the eve of World War II required faith, courage and more than a few miracles.
In 1938, no sisters were being called to serve missions outside the United States. Tensions between European countries were strained with threats of war and violence, especially in areas around Germany.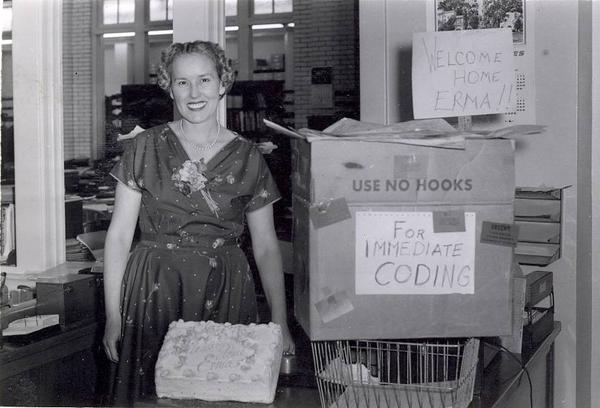 But Sister Rosenhan, the seventh of nine children born to German immigrant parents, felt the desire to serve in her family's homeland, especially after her older siblings had served their own missions.
Additionally, she had received promises in her patriarchal blessing telling her she would do the work for her ancestors.
" 'Your kindred dead need the work for them done in order for them to be saved in the kingdom of God.' " Sister Rosenhan said, recalling the words of her patriarchal blessing. " 'True happiness consists in making other people happy.' And that was what I was supposed to do.
Because of this, she had a strong desire to go to Germany and find the necessary records.
During a period of peace, one of the sisters in the Mormon Tabernacle Choir, which Sister Rosenhan was a part of, was called to Berlin, Germany, on a mission. "And I thought, 'Oh, maybe now I can go to Germany.'"
To continue reading this article, visit Deseret News.