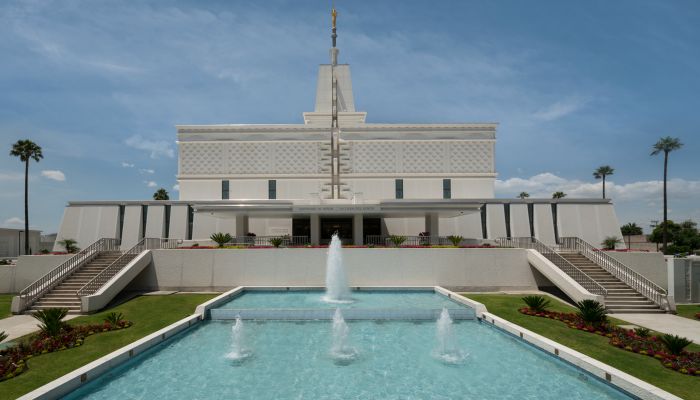 Read an excerpt of Mormon Newsroom's news release below.
SALT LAKE CITY —  President Henry B. Eyring, first counselor in the First Presidency of The Church of Jesus Christ of Latter-day Saints, rededicated the Mexico City Temple in two sessions Sunday, September 13, 2015, after closure for an extensive renovation. Both sessions were broadcast to meetinghouses throughout the temple district, enabling thousands of Latter-day Saints to participate.
Assisting President Eyring was Elder Jeffrey R. Holland of the Quorum of the Twelve Apostles, Elder Kent F. Richards of the Seventy and executive director of the Church's Temple Department and the Mexico Area Presidency.
The temple serves more than 384,000 members of the Church who live in Mexico City and in the states of Mexico, Baja California South, Durango, Guanajuato, Guerrero, Hidalgo, Michoacán, Morelos, Puebla, Querétaro and San Luis Potosí.
For more information, visit MormonNewsroom.org.