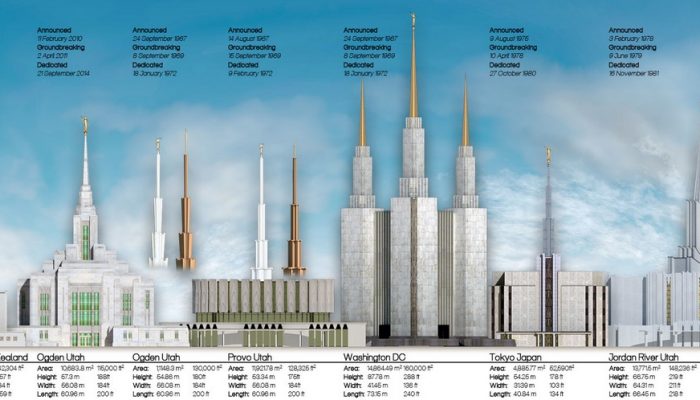 A new temple infographic, created by Brian Olson, continues to fuel the fascination with new LDS temples.
The 2014 infographic includes updated information on the following new temples:
Provo City Center
Indianapolis Indiana
Fort Collins Colorado
Sapporo Japan
Hartford Connecticut
Payson Utah
Philadelphia Pennsylvania
Tijuana Mexico
Paris France
Meridian Idaho
The temple infographic also features statistics and the dimensions of every LDS temple.
To see the complete infographic, go to Brian Olson's website.