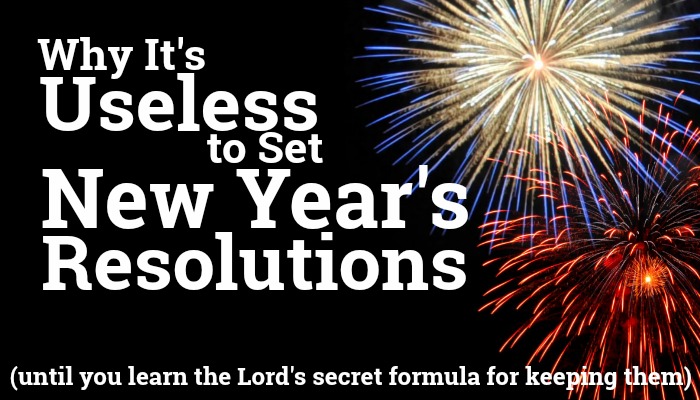 Lose weight.
Read the Standard Works from cover to cover.
Get out of debt.
Exercise daily.
Declutter the house.
Attend the temple monthly.
Go on Facebook less.
Have 100% home/visiting teaching.
Yep. It's that time of year.
New year = new resolutions, right? January 1 ushers in a fresh start and a fresh set of goals.
Unfortunately, according to U.S. News, over 80 percent of New Year's resolutions fail by the second week of February.
Those are tough statistics.
And depressing.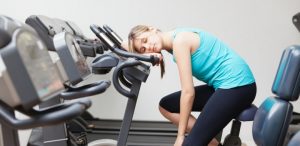 But did you know you have fail-safe way to beat those odds?
The Lord's Secret Formula for Keeping New Year's Resolutions
Okay, so it's not really secret since it can be found in any ordinary set of Standard Works…and He might not put it in exactly those terms.
But you can't disagree that the following six principles have a lot of potential to put you in the successful 20-percent category. I mean, this formula is backed up by the Master Goal-Setter and Goal-Attainer, Himself—"And I said let there be light: and there was light."
So don't go another year making it a mere six weeks. Try these out in 2018:
1. MAKE YOUR GOALS ATTAINABLE
"And see that all these things are done in wisdom and order; for it is not requisite that a man should run faster than he has strength. And again, it is expedient that he should be diligent, that thereby he might win the prize; therefore, all things must be done in order" (Mosiah 4:27).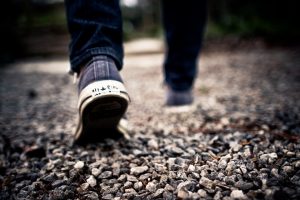 After all, "by small and simple things are great things brought to pass" (Alma 37:6). Don't try go from Netflix addict to Ironman triathlete in two months.
2. ASK FOR THE LORD'S STAMP OF APPROVAL
"But behold, I say unto you. . .that ye must not perform any thing unto the Lord save in the first place ye shall pray unto the Father in the name of Christ, that he will consecrate thy performance unto thee, that thy performance may be for the welfare of thy soul" (2 Nephi 32:9).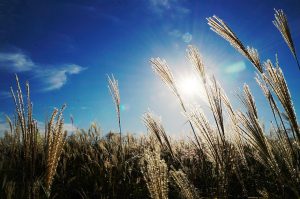 Even goal-setting can be taken to the next level as we take into consideration the fact that progression is an eternal principle—one that will determine the destiny of our soul. And since His greatest desire is to have His children be exalted, He is happy to oversee any little way that we are attempting to move up a notch in personal growth.
3. WHEN THE GOING GETS TOUGH, THE TOUGH GET PRAYING
"Pray always, that you may come off conqueror; yea, that you may conquer Satan, and that you may escape the hands of the servants of Satan that do uphold his work" (D&C 10:5).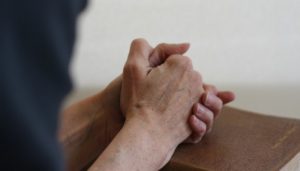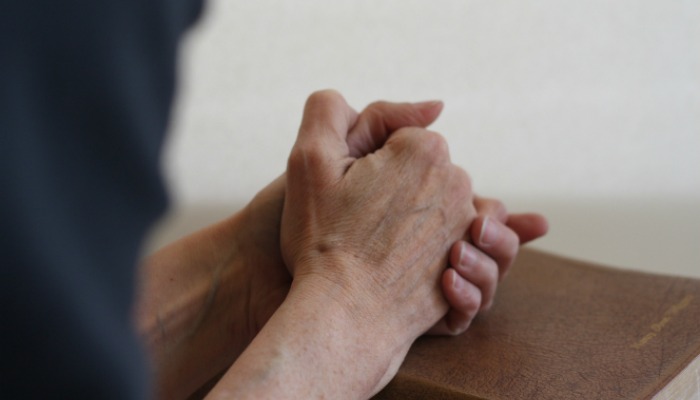 If you don't think Satan wants to impede your progress, you've got another think coming. So here's your defense system—stay on your knees and create a direct line to heaven that will "foil the tempter's snare."
4. ADMIT WHEN YOU MESS UP
"And if men come unto me I will show unto them their weakness. I give unto men weakness that they may be humble; and my grace is sufficient for all men that humble themselves before me; for if they humble themselves before me, and have faith in me, then will I make weak things become strong unto them" (Ether 12:27).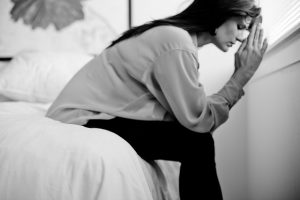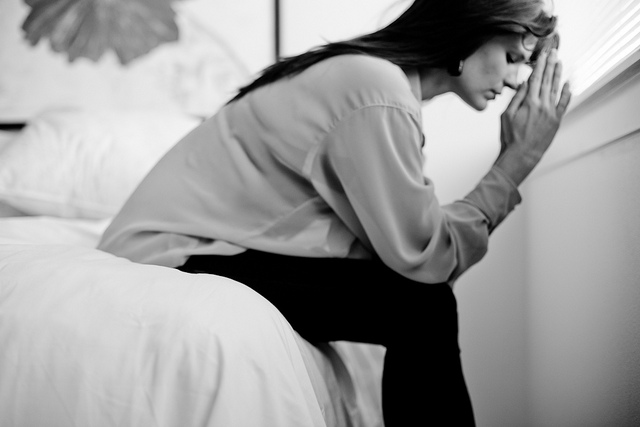 Be realistic. You aren't perfect. And you don't have to be. You just have to recognize your imperfections and have faith in Christ that He has the power to help you overcome them.
5. 

 BE GRATEFUL FOR PROGRESS OF ANY KIND
"And he who receiveth all things with thankfulness shall be made glorious; and the things of this earth shall be added unto him" (D&C 78:19).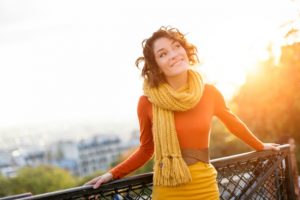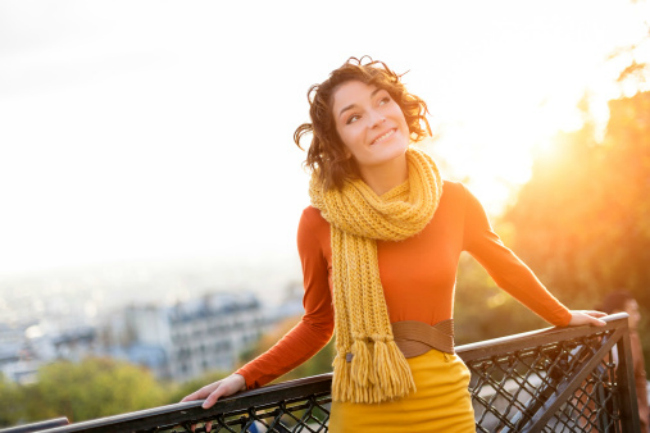 Gratitude for small successes (that 0.75 pounds you lose) is key. As we acknowledge that He is the "Giver of good gifts," we will be more willing to walk our path of progress, as difficult as it might be. After all, He has promised that receiving our blessings with a thankful heart (even the blessing of being able to resist that extra brownie), will allow the heavens to bestow even more blessings (like the blessing of finishing that half-marathon).
6. DON'T EVEN THINK ABOUT TRYING IT ALONE
"I can do all things through Christ which strengtheneth me" (Phillippians 4:13).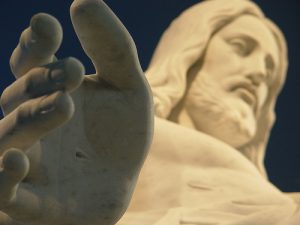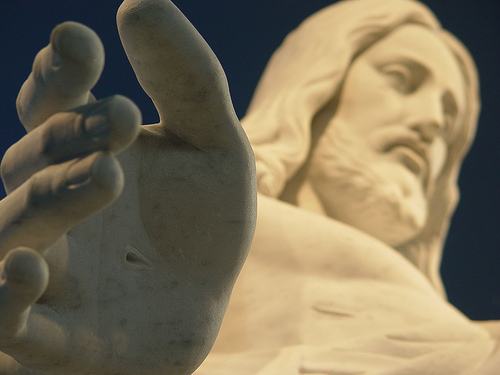 This ultimate and essential element of the Lord's Secret Formula for Keeping New Year's Resolutions is the cornerstone upon which all the other principles rest. For without the atoning and enabling power of the Savior, you will truly set yourself up for failure. He is the "Way" to accomplish our goals despite our natural man tendencies to give up on them.
That being said, it's time to go out there and prove the statistics wrong this year—keep those New Year resolutions. With the Lord on your team you are sure to beat the odds!