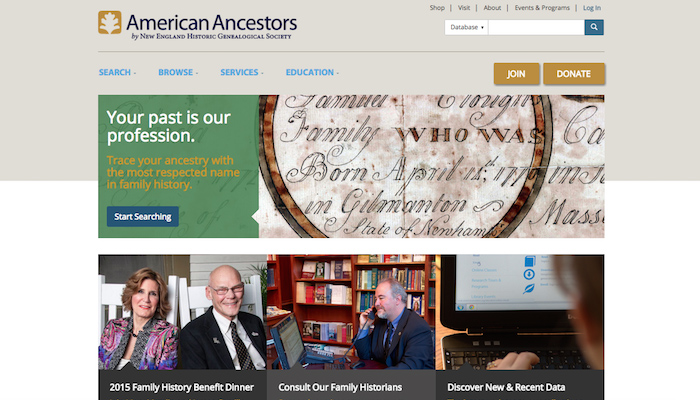 FamilySearch recently announced that they will be partnering with AmericanAncestors.org, and all LDS members will get free access to tools made available through this partnership.
"Founded in 1845, the New England Historic and Genealogical Society is the oldest and most respected resource for family history research and the largest genealogical society in America today," LDS Tech reported. "The NEHGS library and archive is home to more than 28 million items, including artifacts, documents, records, journals, letters, books, manuscripts, and other items dating back hundreds of years."
Although the Society has New England in its name, its record database functions on a national level. It is home to records dating as early as 1700 Colonial America in places like New York, New England, and Virginia, through 21st-century records from all over the world.
To register, LDS members should do the following:
1. Visit http://familysearch.org/partneraccess
2. Sign in with LDS account
3. Press "continue for your free account" and accept the terms and conditions
4. Provide required password information and click "submit"
Records are available by searching alphabetically, by location, or by date. The AmericanAncestors.org partnership will open the door for members to have success in their family history work as many of the records housed in its database cannot be found anywhere else.