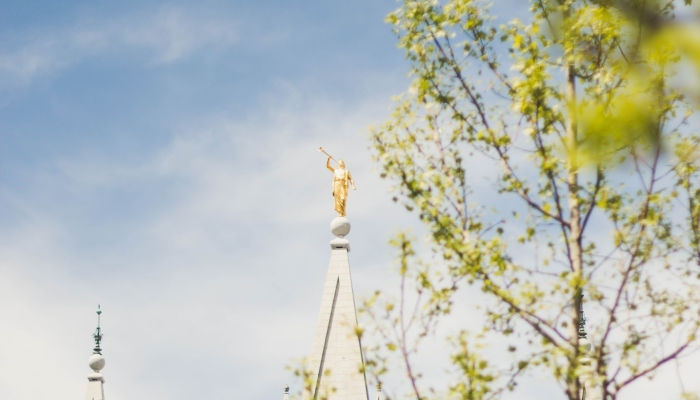 It's happening! Latter-Day Saint temples are finally beginning to open back up to the public! I am unbelievably excited to return. However, there's a part of me that wonders if I'm ready. Did I take any spiritual steps back during this time away? How can I be sure that I am prepared to go back to the temple?
Related: How to Avoid Taking Spiritual Steps Back During Quarantine
The Importance of the Temple
Attending the temple and participating in sacred ordinances are important steps to returning back to our Heavenly Father. Psalm 24 says, "Who shall ascend into the hill of the Lord? or who shall stand in his holy place? He that hath clean hands, and a pure heart."
The temple is the house of the Lord! It should be treated as such. Those who enter need to have clean hands and a pure heart. The temple deserves our utmost respect. Speaking about Psalm 24, Elder Bednar said,
Let me suggest that hands are made clean through the process of putting off the natural man and by overcoming sin and the evil influences in our lives through the Savior's Atonement. Hearts are purified as we receive His strengthening power to do good and become better. All of our worthy desires and good works, as necessary as they are, can never produce clean hands and a pure heart. It is the Atonement of Jesus Christ that provides both a cleansing and redeeming power that helps us to overcome sin and a sanctifying and strengthening power that helps us to become better than we ever could by relying only upon our own strength. The infinite Atonement is for both the sinner and for the saint in each of us.
Having these clean hands and a pure heart is a process. Jesus Christ is the only one that can help us get there. As we repent and utilize His Atonement, Heavenly Father will be overjoyed to have us in the temple.
Holiness to the Lord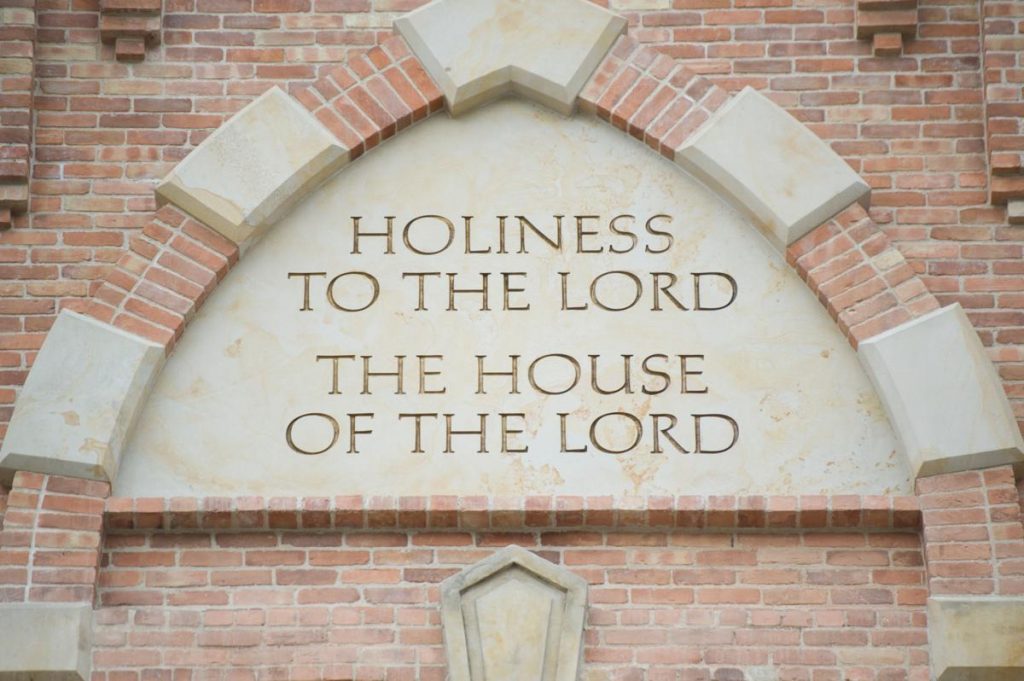 President Russell M. Nelson once said,
Inscribed on each temple are the words "Holiness to the Lord." That statement designates both the temple and its purposes as holy. Those who enter the temple are also to bear the attribute of holiness. It may be easier to ascribe holiness to a building than it is to a people. We can acquire holiness only by enduring and persistent personal effort.
When Latter-Day Saint temples reopen to the public, I need to be sure that I "bear the attribute of holiness." Am I emulating Christ? Are my thoughts and words reverent? Am I striving to surround myself with holy things?
"Persistent personal effort" isn't easy. I sometimes forget that it can't happen overnight. The Lord doesn't expect us to be perfectly holy right now. All He needs is for us to try our very best.
Sacred, not Secret
I do think it's important to mention the sacredness of temple ordinances. Because of their meaning and eternal value, we do not discuss them outside of the temple. We should also respect the Latter-Day Saint temple recommend process.
The manual, Preparing to Enter the Holy Temple, says,
We must be prepared before we go to the temple. We must be worthy before we go to the temple. There are restrictions and conditions set. They were established by the Lord and not by man. And, the Lord has every right and authority to direct that matters relating to the temple be kept sacred and confidential.
Next Steps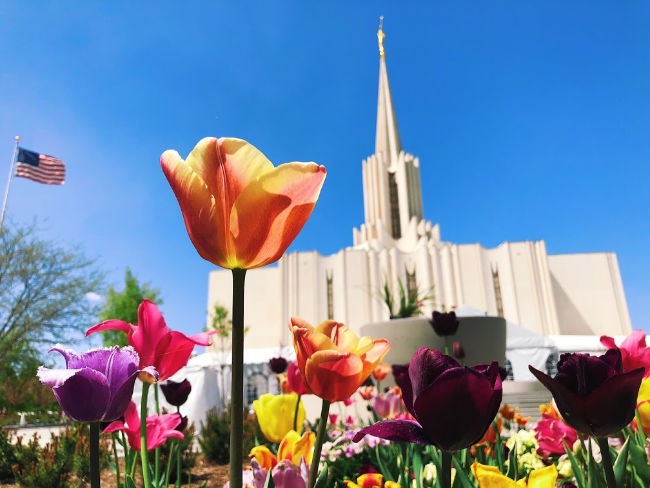 Now that we've refreshed our memory about the importance of temple ordinances, let's dive deeper into specifically how we can prepare.
Studying
One of the best things we could do right now is study! There are many conference talks, scriptures, manuals, and videos about temple ordinances. Learning more about what happens inside temples (no matter how many times we've attended) can allow us to have more love for these spaces and our Heavenly Father.
Family History
With the extra time on our hands, we can do more family history work! What better way to return to the temple than with the names of our ancestors. You can bless so many lives on both sides of the veil by attending the house of the Lord.
Review the Recommend Questions
Whenever I attend the temple, I like to review the Latter-Day Saint temple recommend questions. As I go through them, it reminds me of my testimony. Just this year, the questions were updated to help us understand that becoming perfect is our goal, not the expectation.
Related: Perfection Isn't What you Think it Is
Reflect on Past Experiences
Perhaps you could try journaling? Take time to write down or just reflect on the spirit you have felt at the temple. Remember the memories you have there and the love Heavenly Father has for you. I am an ordinance worker and the temple presidency said this is a great exercise to feel close to the temple even though we can't go inside right now.
God Loves Us
When the temples are back up and running, I pray that you will be able to attend with excitement and holiness in your heart! Be patient with yourself and know that we are all at different stages in our path back to Heavenly Father.
The Church's website says about Latter-Day Saint temples,
As you prepare to enter the temple, remember that God wants you close to Him, and He has provided His temple as a special place to draw nearer to Him. Your eternal joy is also His joy. He gave us the blessings of the temple to lead us back to Him. Ask for His help as you prepare and share your journey with Him. He will guide you. He will inspire you. And He will help you along the way.
Related: 7 Things I Wish I Knew Before Working in the Temple
Don't forget to share this article with your friends and family! Who will you be going to the temple with when they reopen?